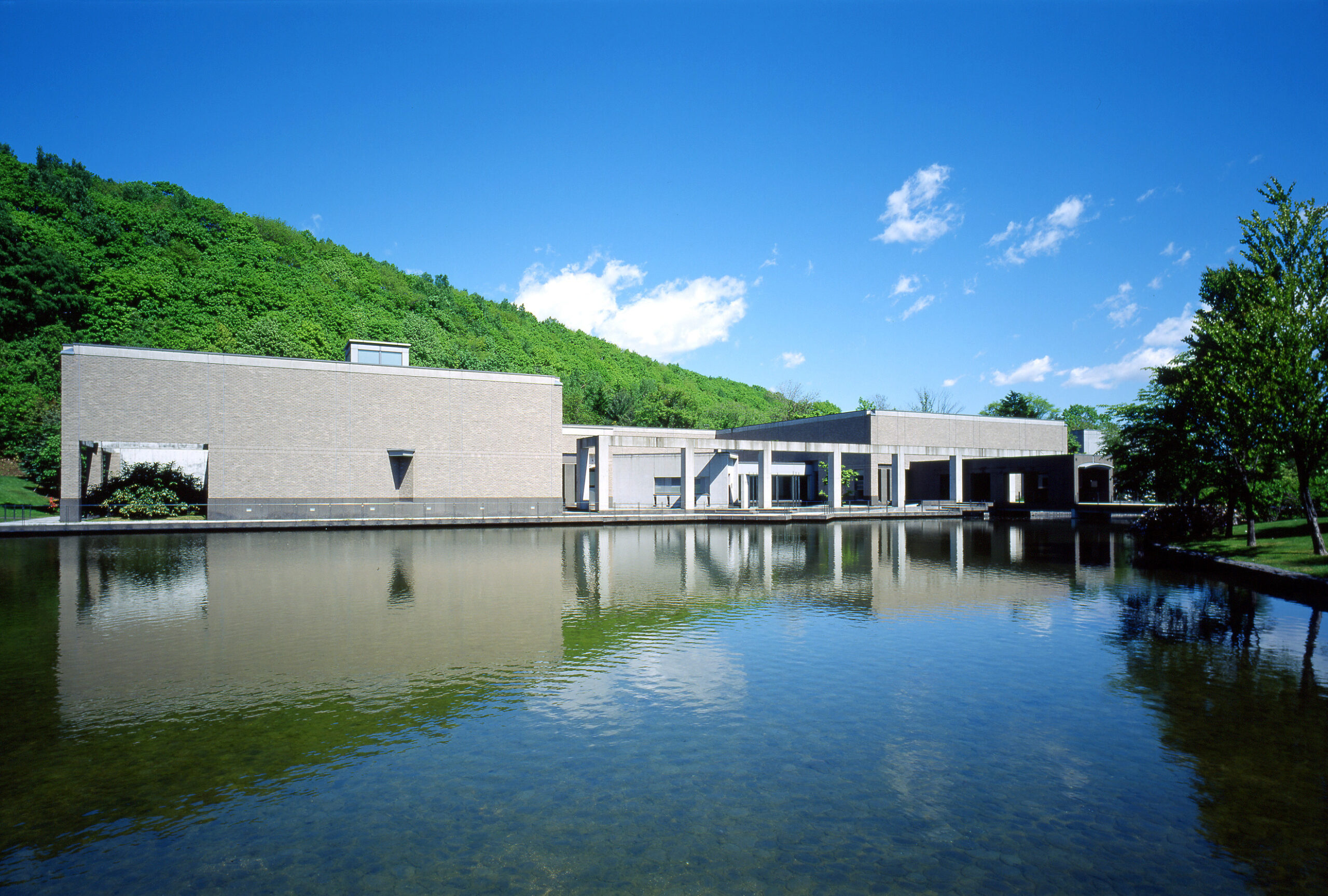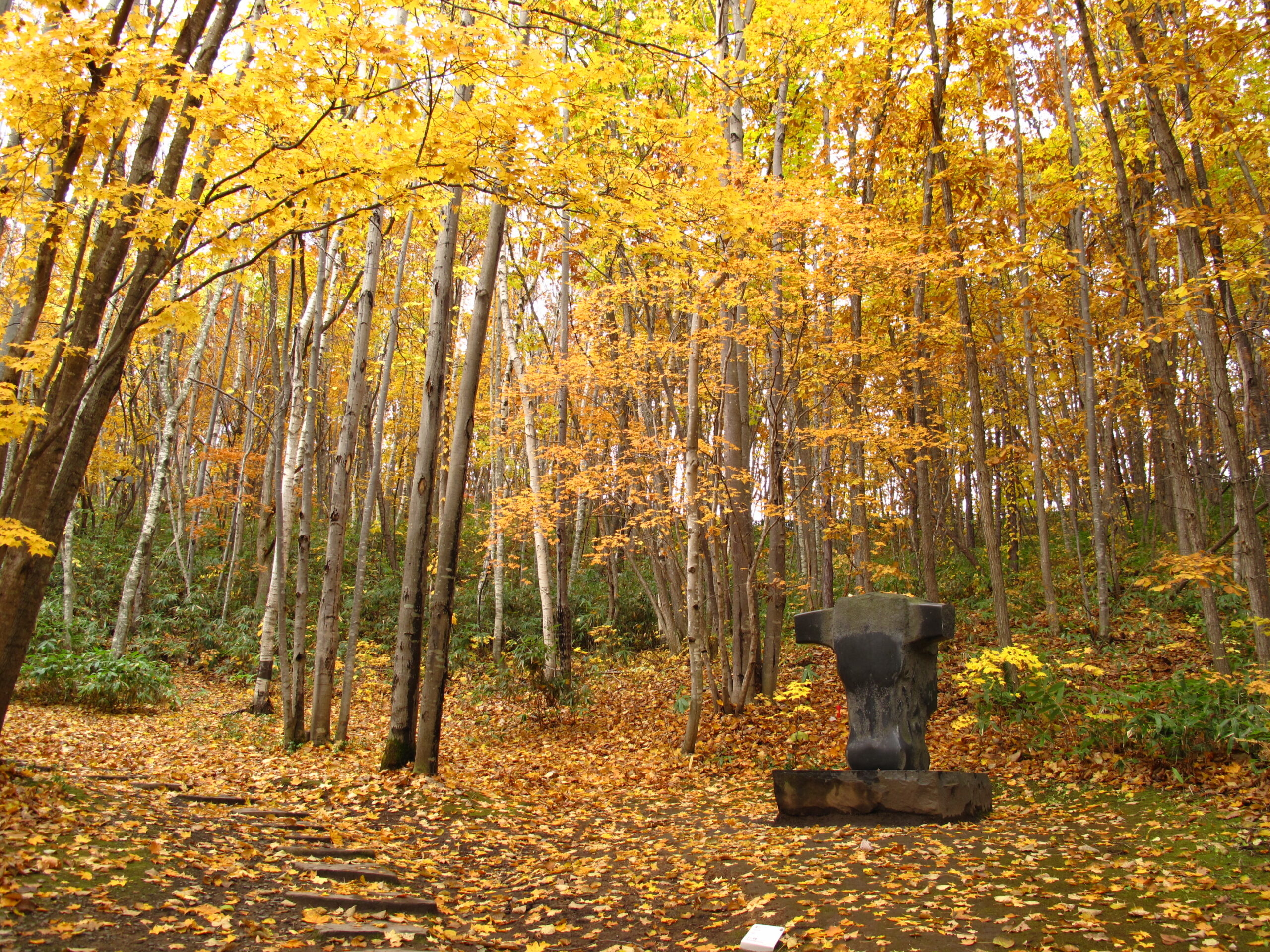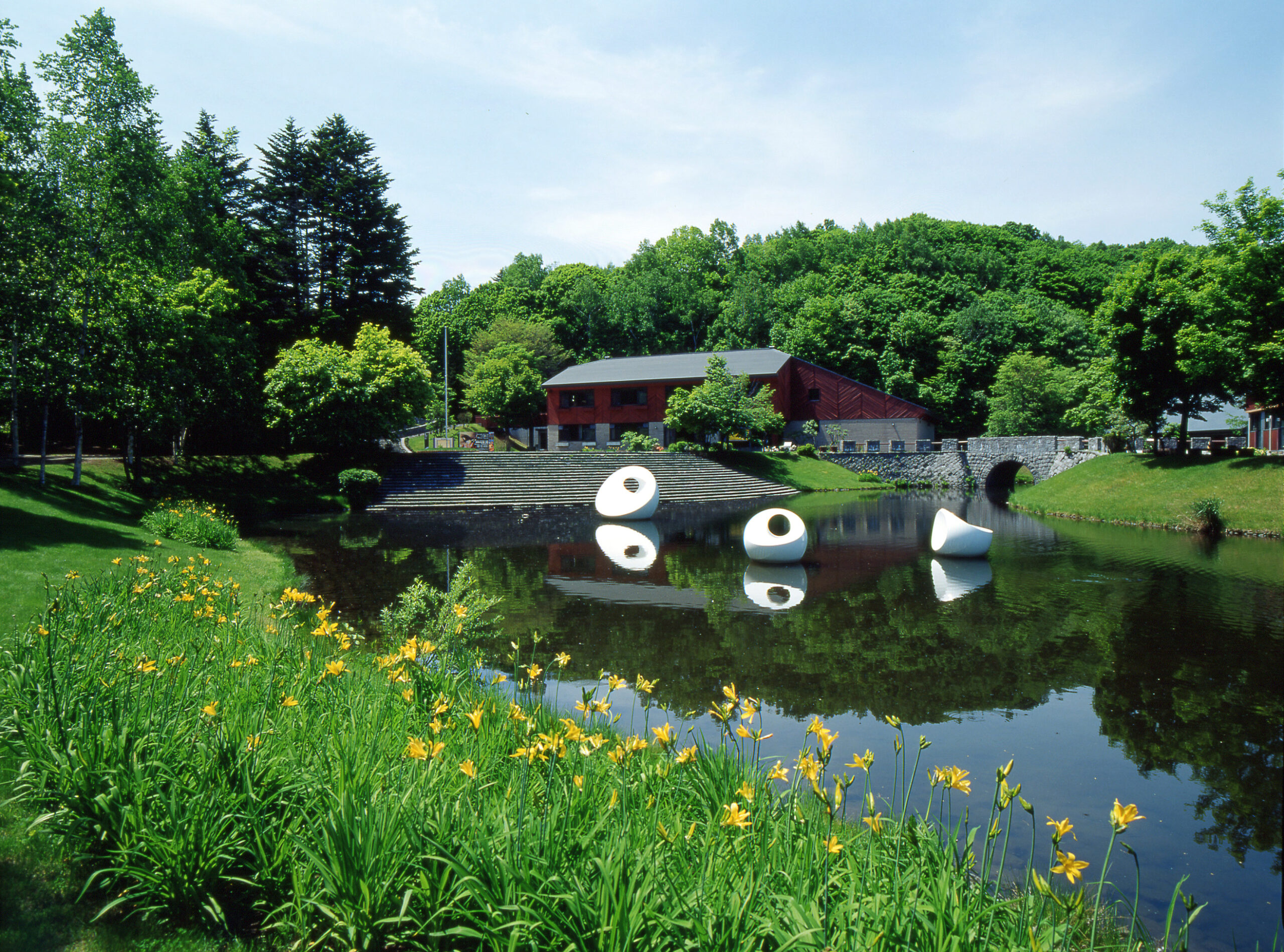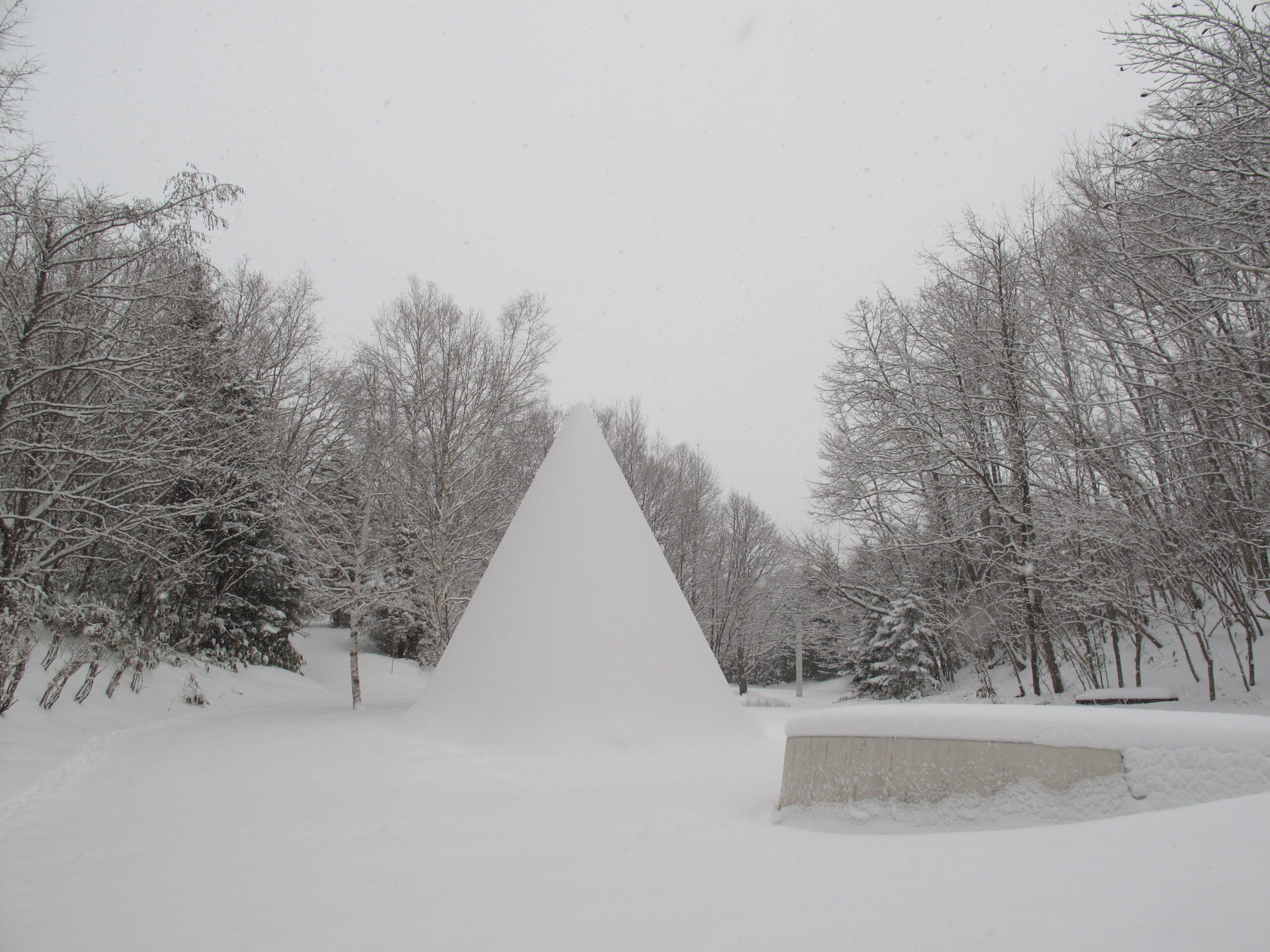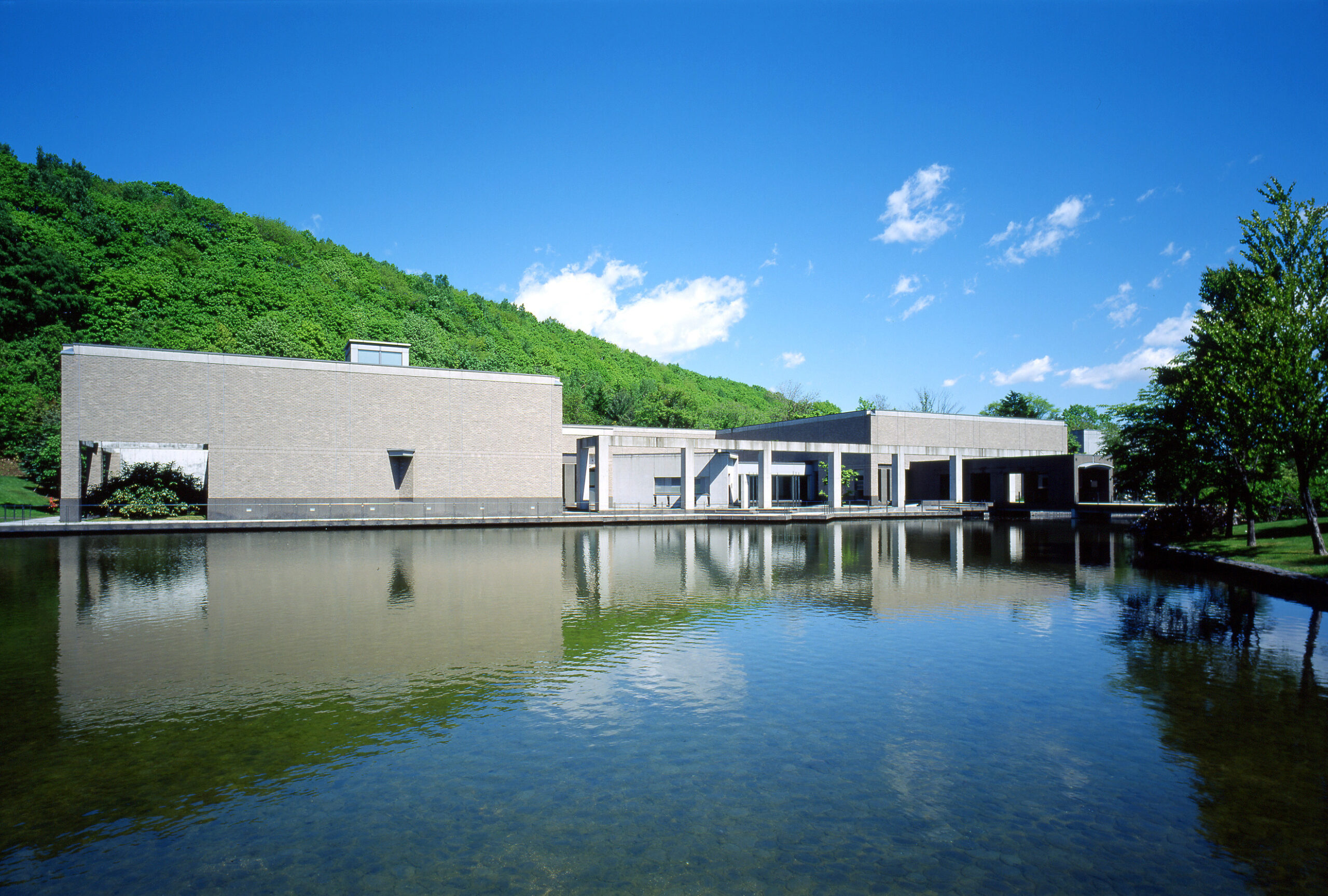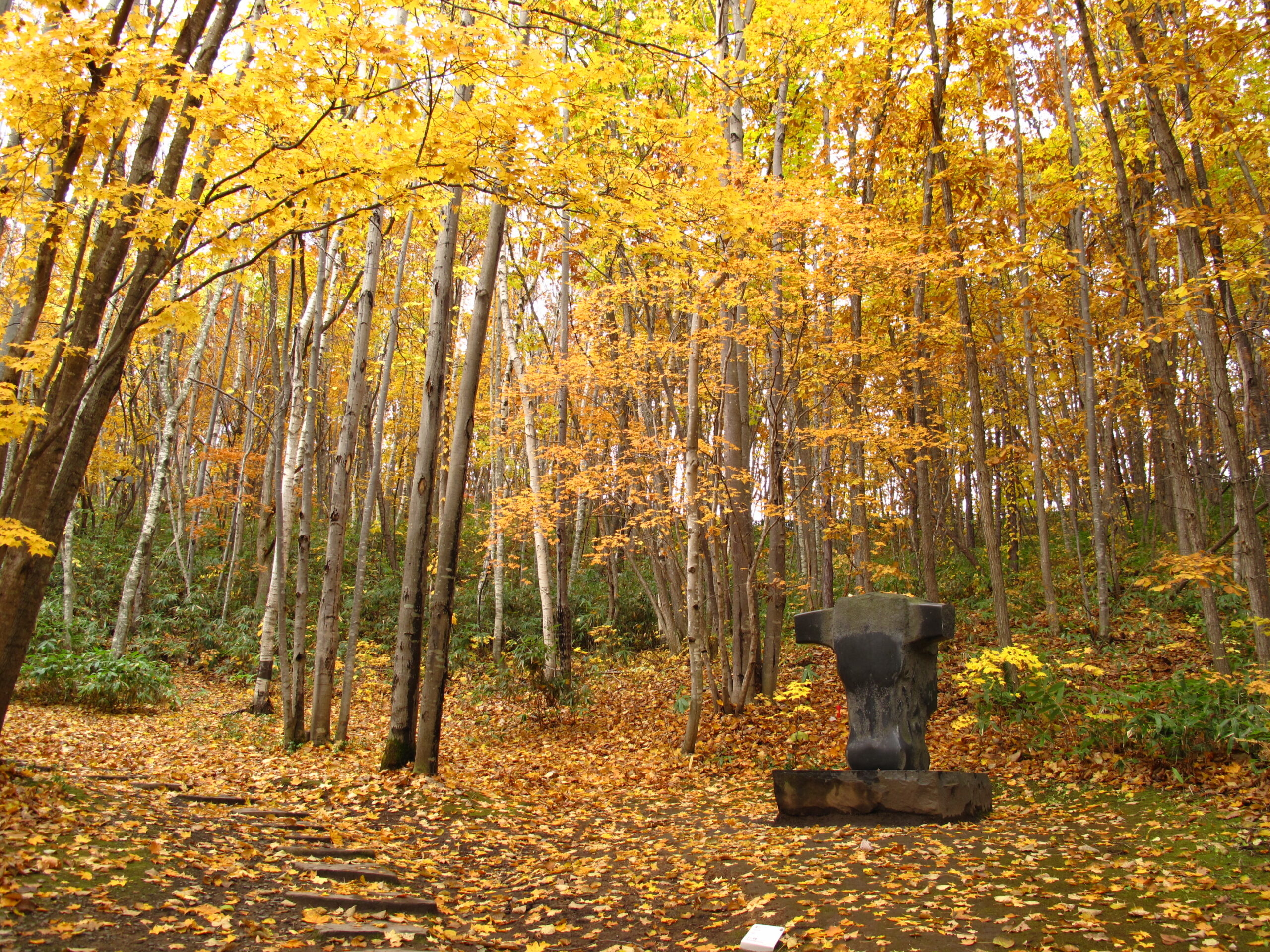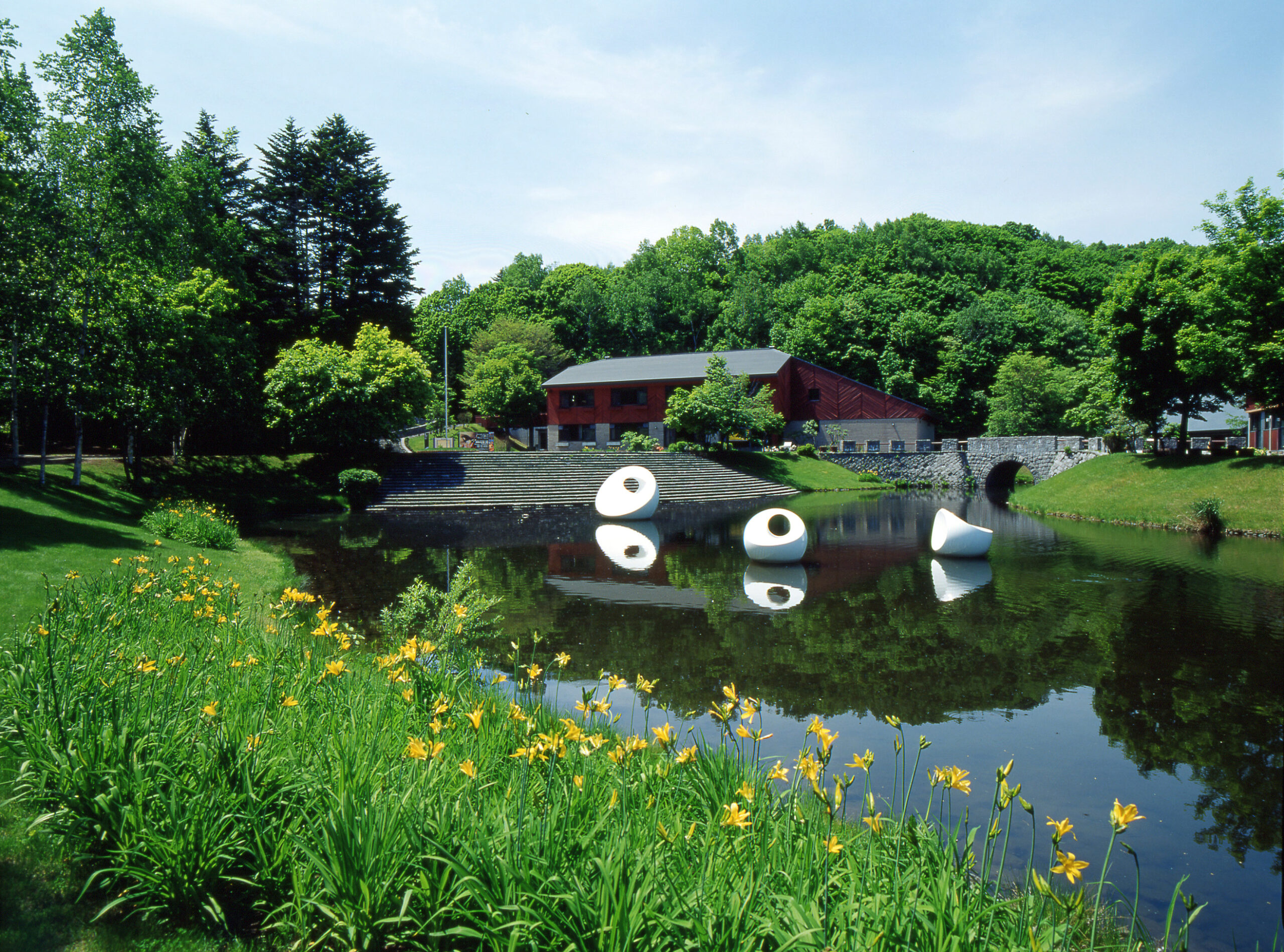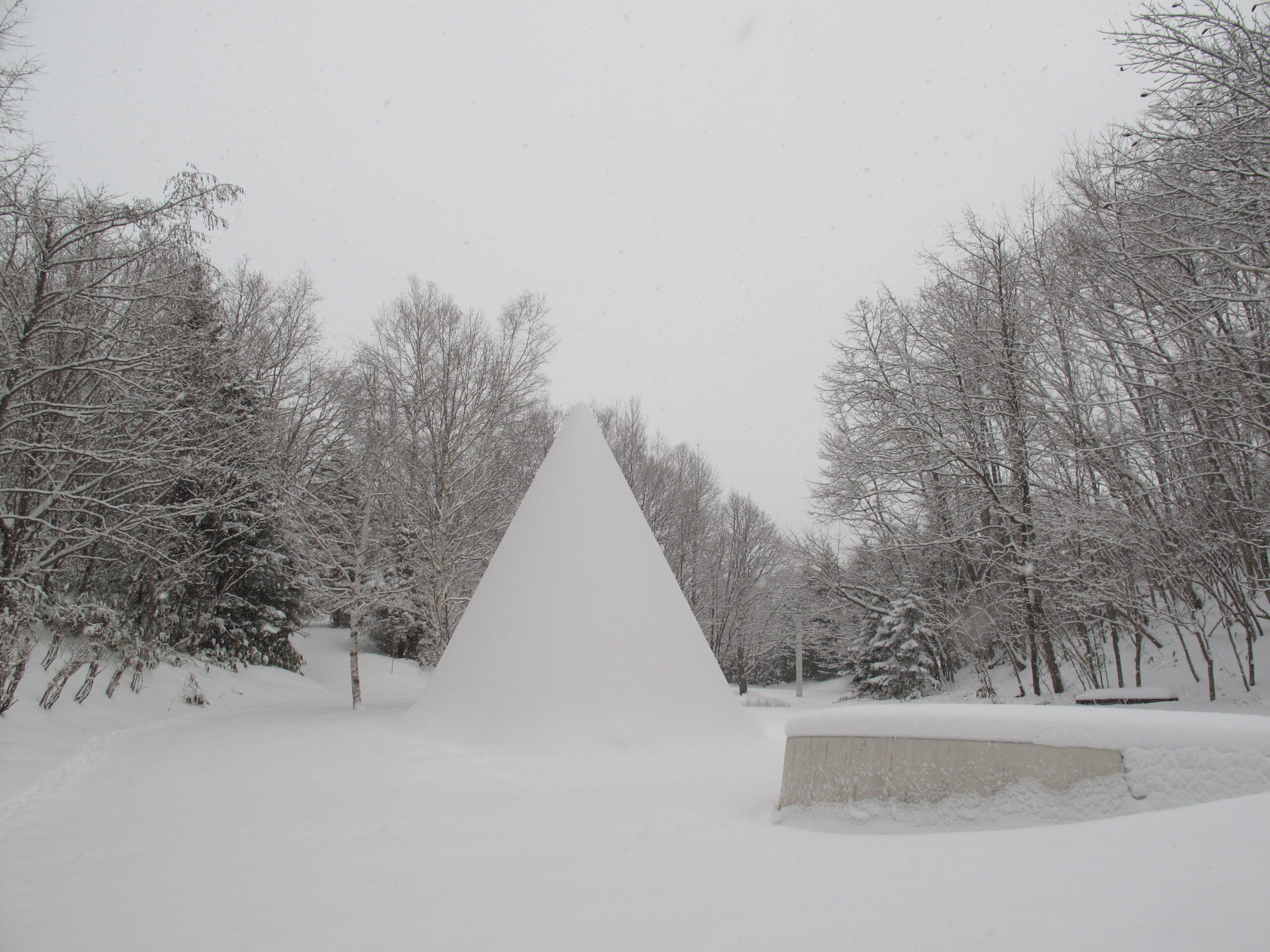 Sapporo Art Museum opened in 1990 in the Sapporo Art Park cultural complex nestled in the verdant hills of southern Sapporo. The museum's collections include works by artists closely related to Sapporo and Hokkaido, and modern artworks from Japan and elsewhere. The museum hosts special exhibitions of varied content and engages in art-related research.
Other facilities at Sapporo Art Park
Sapporo Sculpture Garden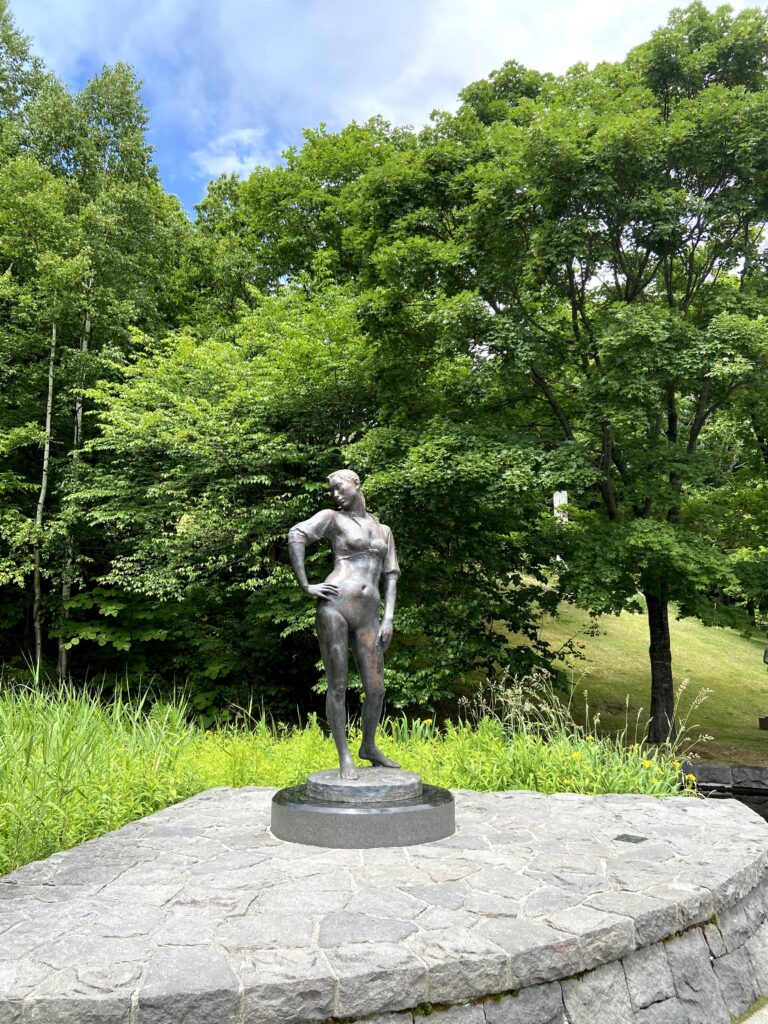 A sculpture garden spreading across a 7.5-hectare site
The Sapporo Sculpture Garden allows visitors to stroll through a refreshing forest while appreciating 74 sculptures crafted by 64 sculptors, including works by leading Japanese and other contemporary sculptors, works by the Norwegian sculptor Gustav Vigeland, and works donated by Sapporo's sister cities. Many of the sculptures were crafted for the garden after the sculptors visited the site to check the topography and surrounding conditions as well as the climate of Sapporo.
Sato Churyo Children's Atelier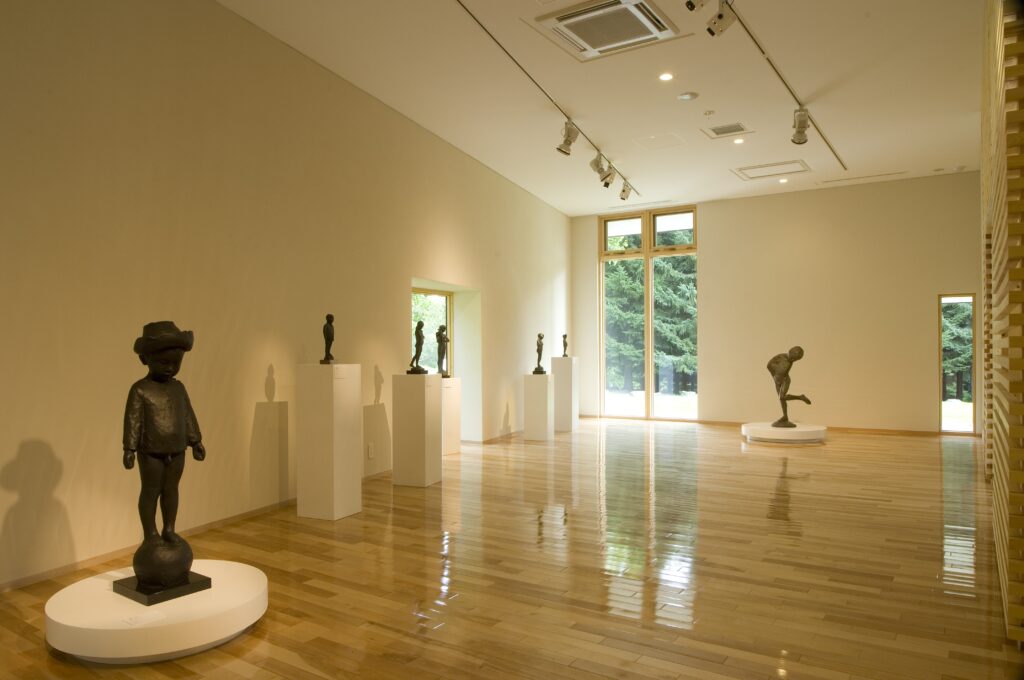 Hands-on gallery under the theme of the World of Churyo Sato and Children 
Churyo Sato was a leading Japanese sculptor who was born in Miyagi Prefecture and spent his impressionable years from age 13 to age 20 in Sapporo. This facility displays heartwarming sculptures and sketches by the artist, who is closely associated with Sapporo, that use families and children as motifs. The workshop room allows visitors—whether they're alone or with their family—to engage in creative activities.
Facility information
Address

Geijutsunomori 2-75, Minami-ku, Sapporo

Phone

+81115910090

Hours

Sapporo Art Museum
9:45 – 17:00 (until 17:30 between June 1 and August 31)
– Last admission: 30 minutes before closing

Sapporo Sculpture Garden and Sato Churyo Children's Atelier
9:45 – 17:00 (until 17:30 between June 1 and August 31)
– Last admission: 30 minutes before closing
– In winter, between November 4 and April 28, the Sapporo Sculpture Garden is closed, and only the Sato Churyo Children's Atelier is open (9:45 – 15:30).

Closed

Sapporo Art Museum
Mondays between November 4 and April 28 (or Tuesday or Wednesday if Monday is a national holiday or an observed national holiday)
The year-end and New Year's holidays (December 29 – January 3)
Periods when exhibits are changed
– The museum is open every day between April 29 and November 3.
– For current exhibitions, see the museum website.

Sapporo Sculpture Garden and Sato Churyo Children's Atelier
Between November 4 and April 28, the Sapporo Sculpture Garden is closed, and only the Sato Churyo Children's Atelier is open, except Mondays and the year-end and New Year's holidays (December 29 – January 3).
– Both the Sapporo Sculpture Garden and the Sato Churyo Children's Atelier are open every day between April 29 and November 3.
– From January to March, Kanjiki Walk is scheduled in the Sculpture Garden, allowing visitors to appreciate outdoor sculptures while walking in traditional Japanese snowshoes.
Details will be posted on the website as soon as they are finalized.

Admission

Sapporo Art Museum 
Fees vary by exhibition and apply to elementary school students or older. For current exhibitions, see the museum website.

Sapporo Sculpture Garden and Sato Churyo Children's Atelier
Adults: ¥700 (¥630); Seniors 65+: ¥560 (¥500); Junior high school students or younger: Free
Annual pass: ¥1,000
– Fees in parentheses indicate discount fees for groups of 20 or more.
– Admission to the Sato Churyo Children's Atelier is free between November 4 and April 28 (while the Sapporo Sculpture Garden is closed).

Parking

Available

Official website
Wheelchair accessibility

| Parking | Accessible restroom | Slopes | Nursing room | Wheelchairs available upon request |
| --- | --- | --- | --- | --- |
| Available | Available | Available | Available | Available |