Hokkaido's History, Culture and Nature
Storybook "Hokkaido Jomon Culture"
The Jomon culture is an ancient culture that persisted in the Japanese archipelago in the past for over more than 10,000 years.
In Hokkaido , even after most of the Japanese archipelago had transitioned into Yayoi culture , the Ainu culture was developed through a unique history of Zoku-Jomon(post-Jomon) , Okhotsk culture , and Satsumon cultures.
This booklet has been designed to help deepen people's understanding of the Jomon culture , as well as explore and convey the unique characteristics of Hokkaido's history and beauty.
Storybook "Hokkaido Jomon Culture" download (all pages)
"Hokkaido Jomon Culture" download (all pages)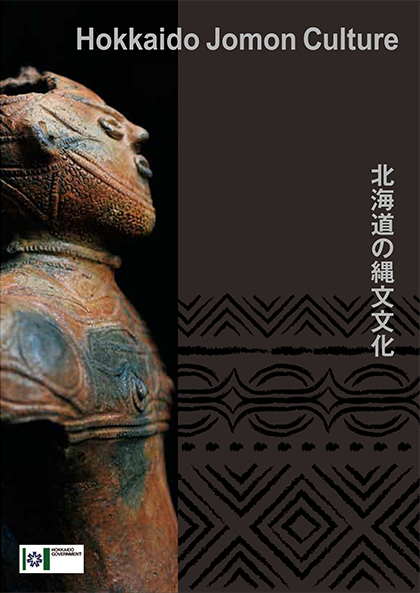 Storybook "Hokkaido Jomon Culture" download (each page)
Preface(Page1)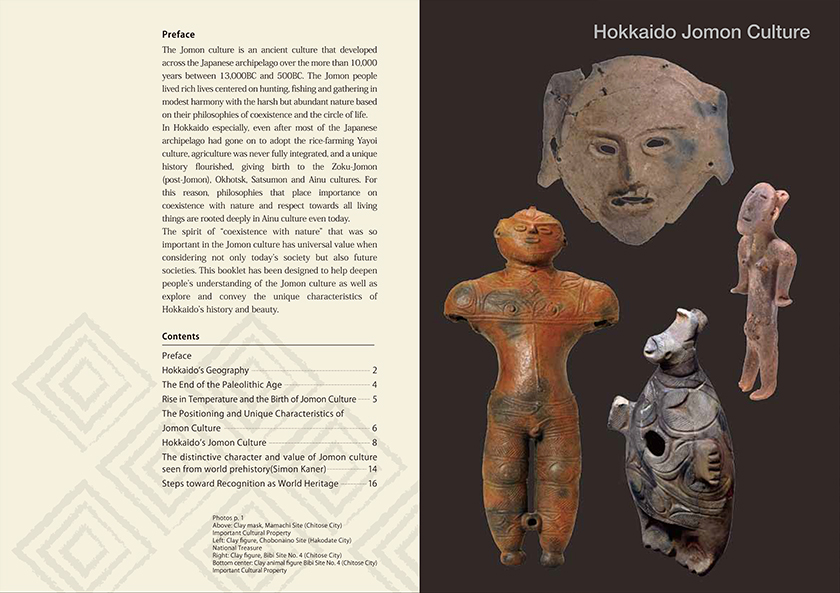 ---
Hokkaido's Geography(Page2,3)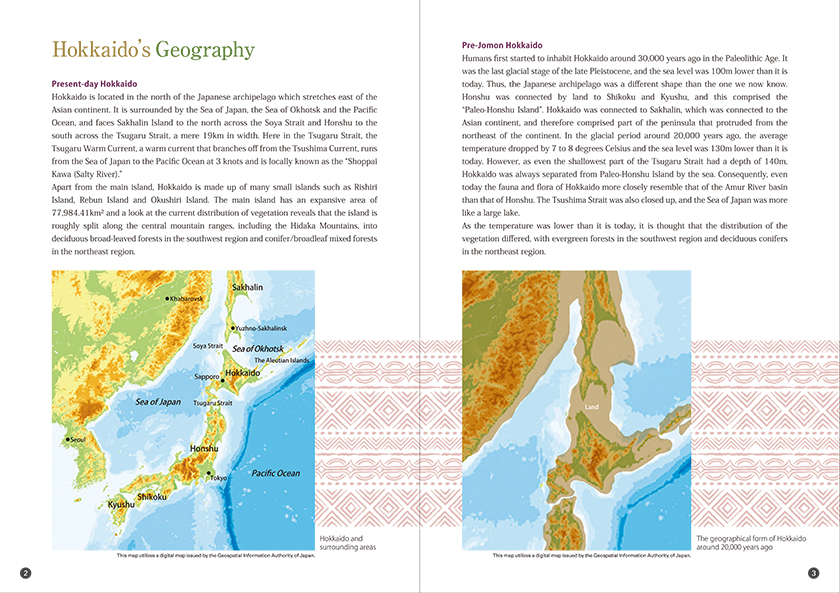 ---
The End of The Paleolithic Age(Page4)/Rise in Temperature and the Birth of Jomon Culture(Page5)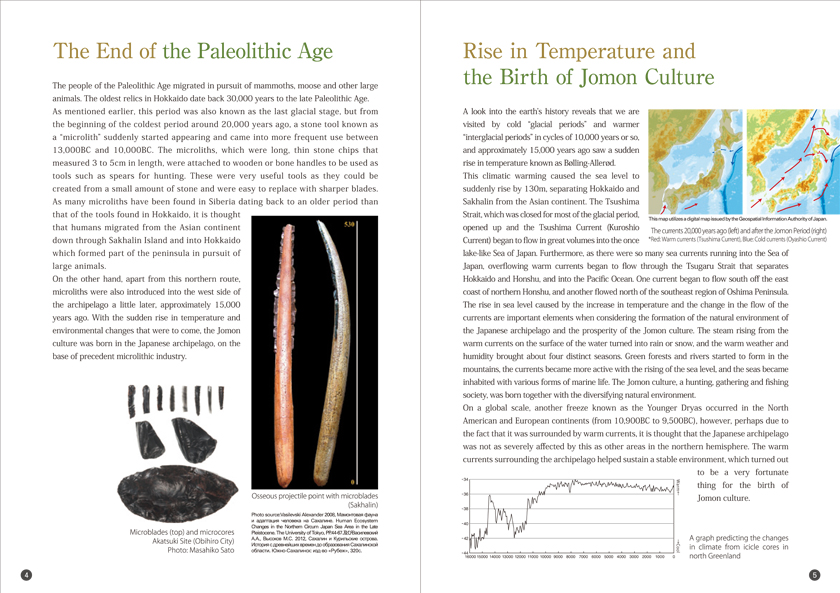 ---
The Positioning and Unique Characteristics of Jomon Culture(Page6,7)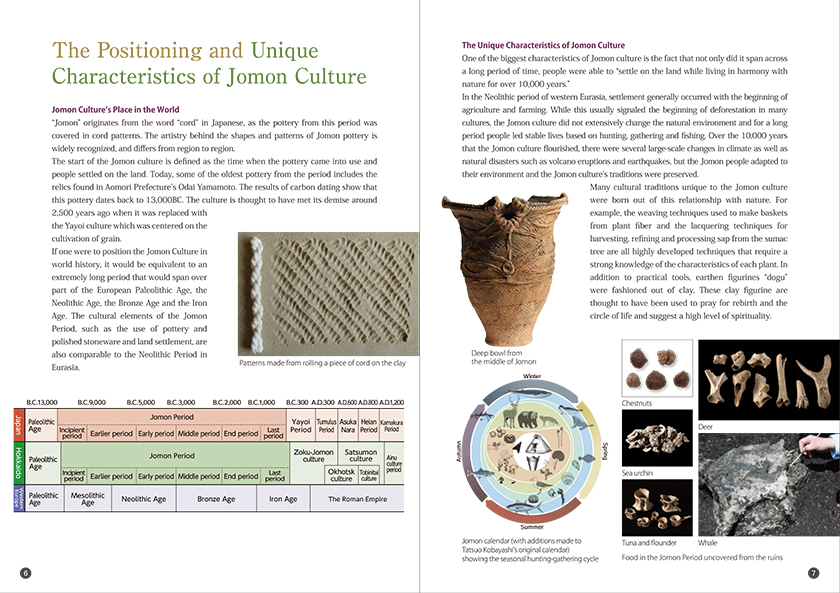 ---
Hokkaido's Jomon Culture(Page8,9)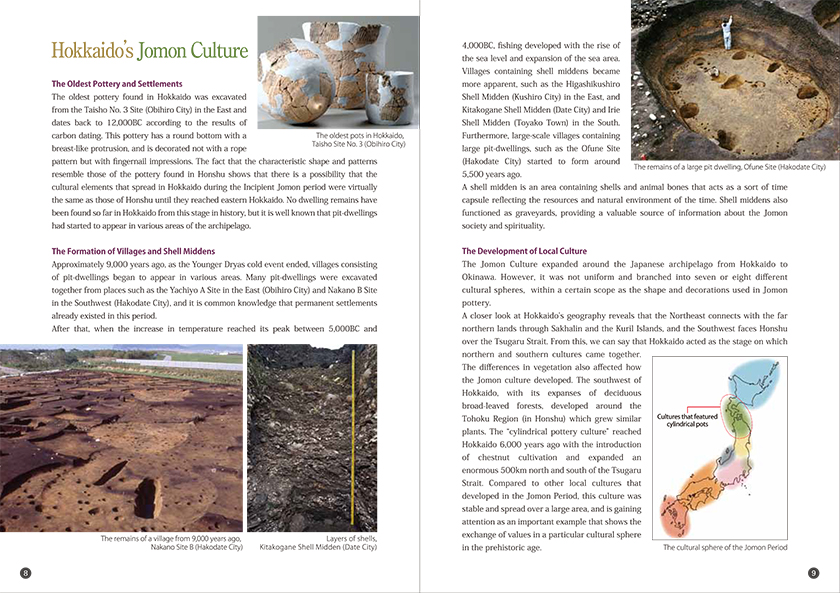 ---
Hokkaido's Jomon Culture(Page10,11)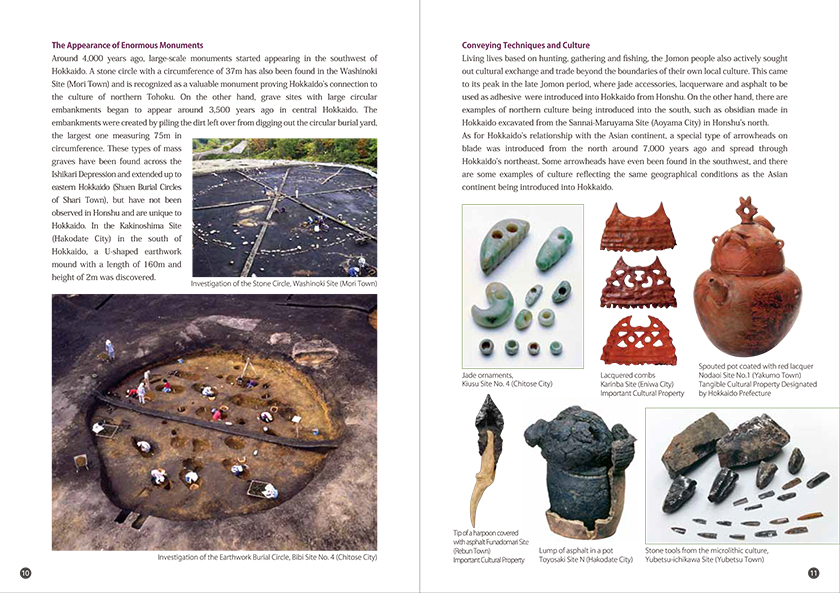 ---
Hokkaido's Jomon Culture(Page12,13)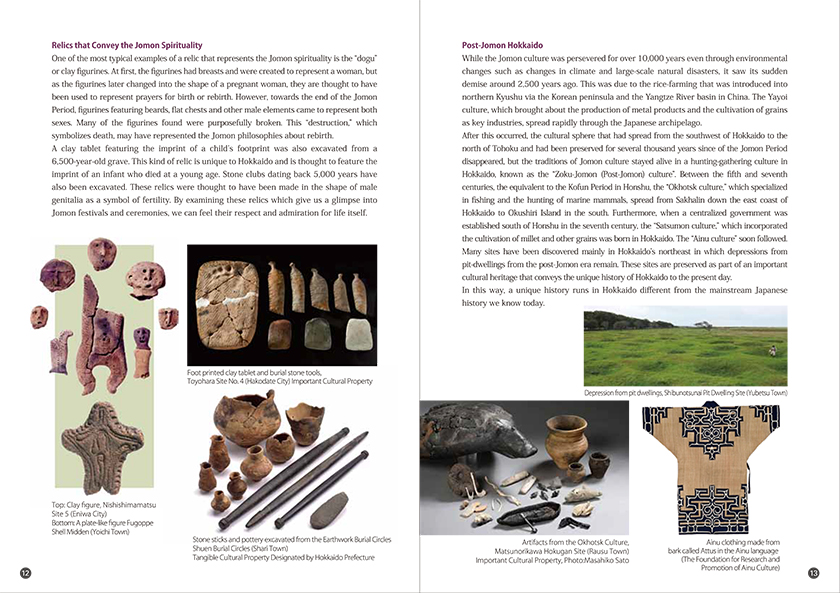 ---
The distinctive character and value of Jomon culture seen from world prehistory(page14,15)
Simon Kaner (Director of the Centre for Japanese Studies University of East Anglia,UK)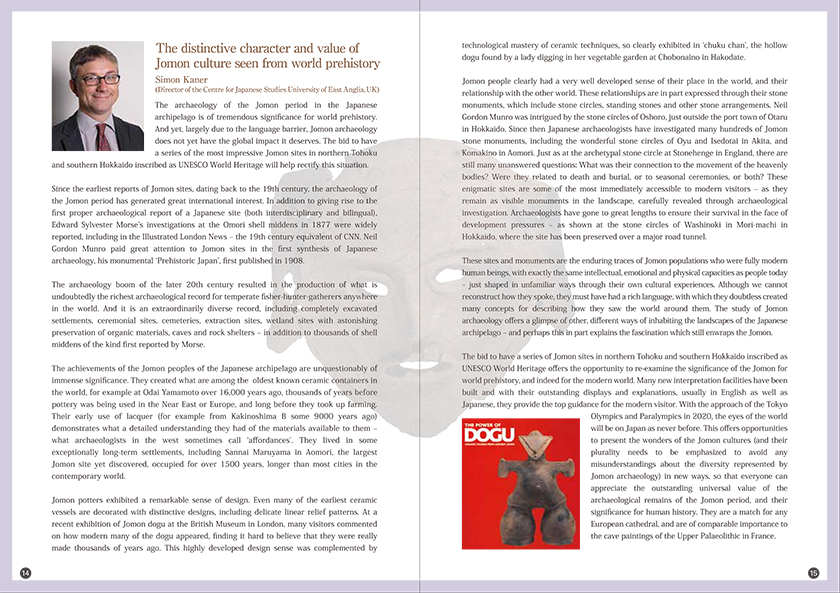 ---
Steps toward Recognition as World Heritage(Page16,17)