Hokkaido's History, Culture and Nature
Immigration to the North Land
Many immigrants to Hokkaido had come from all over Japan during the Meiji and Taisho eras. They brought such traditions as Shishimai (lion dance) from their hometowns. Immigrants hanged on to the hard life in Hokkaido encouraged by these traditions, which still continue to exist in regions throughout Hokkaido today. As far as industrial aspects are concerned, agriculture was modernized to suit the cold region, and the development of coal mines boomed in inland areas.
Surge of immigrants to Hokkaido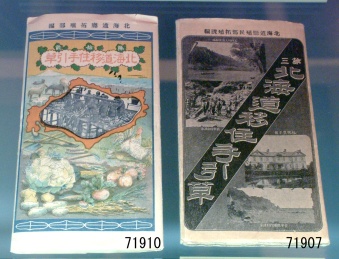 The number of immigrants to Hokkaido surged from the 1890s to the 1920s, against the backdrop of a shift in development policy and transformation in Japanese rural areas.
The Development Commission finished its role and was abolished in 1882, when the Ten-Year Project of the Development Commission was completed. After the Sanken (three prefectures) period, when Hokkaido was once divided into Sapporo Prefecture, Hakodate Prefecture and Nemuro Prefecture, the Hokkaido Government period started under the first Director General, Michitoshi Iwamura.
The Development Commission believed that it was essential to protect residents from other parts of Japan to encourage people to settle in remote regions. Therefore, the Development Commission provided immigrants with capital for development, houses, farming equipment and furniture. However, many of them left Hokkaido to return to their homeland when the benefit period was over, and the spent budget had not produced sufficient results.
The Hokkaido Government revised the Development Commission's benefit system that offered direct payment to individuals and families, and instead shifted the policy to the construction of roads and ports, and the protection of capitalists and companies. Consequently, a large population of immigrants moved to Hokkaido from Tohoku, Hokuriku, Shikoku and other regions throughout Japan. Some came as part of company or organization groups, and others came as individuals. The Hokkaido Government compiled Hokkaido Iju Tebikigusa (Guidebook for immigrants to Hokkaido) and offered immigrants discounts on the transportation expenses to go to Hokkaido.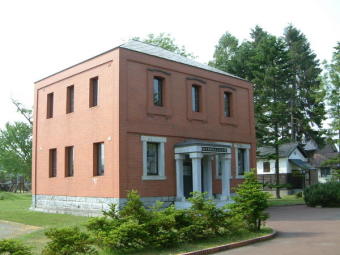 As examples of group immigration, people from Totsukawa-go villages in Nara Prefecture who had suffered serious disasters settled in Shintotsukawa; a Yamaguchi group from Yamaguchi Prefecture settled in Eniwa; an Awa group from Tokushima Prefecture in Niki; a group from the Tonami district in Toyama Prefecture in Tonami, Kurisawa Town and Ashibetsu; and a group from Hiroshima Prefecture in Kitahiroshima. Thus, immigrants laid the foundation of the current municipalities in Hokkaido.
Tenant farmers also came to Hokkaido in groups to work on large farms, and in some regions in Hokkaido the traditional cultures of their hometowns that they had passed on are still followed. Thus, Hokkaido has developed unique features due to the mingling of diverse cultures on the land of Hokkaido.
Immigrants labored hard to clear forests for land reclamation and to plow up huge roots and rocks. Many immigrants were accompanied by their spouses or families. There is one story that is told even today: a couple divided a millstone into the upper and lower parts, and each of the two strapped one part to their backs when they migrated to Hokkaido. Such memories related to the development era remain throughout Hokkaido.
A large number of individual and unauthorized immigrants also came to Hokkaido. They searched to find contacts from the same hometown as where they came from and temporarily settled with these earlier settlers as the starting point of their own pioneer lives.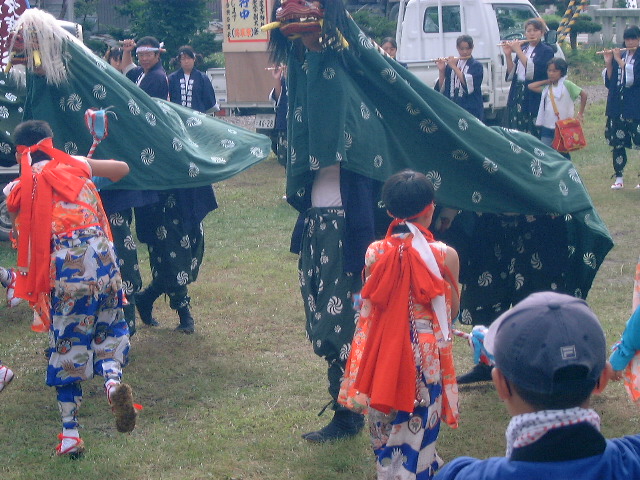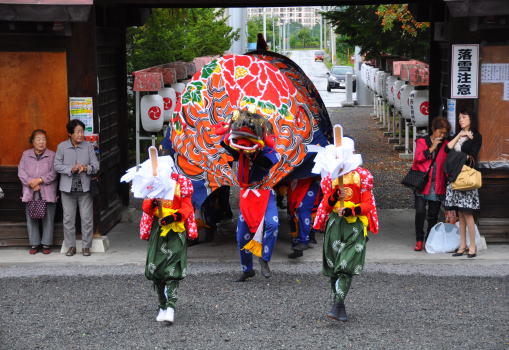 Immigrants, be ambitious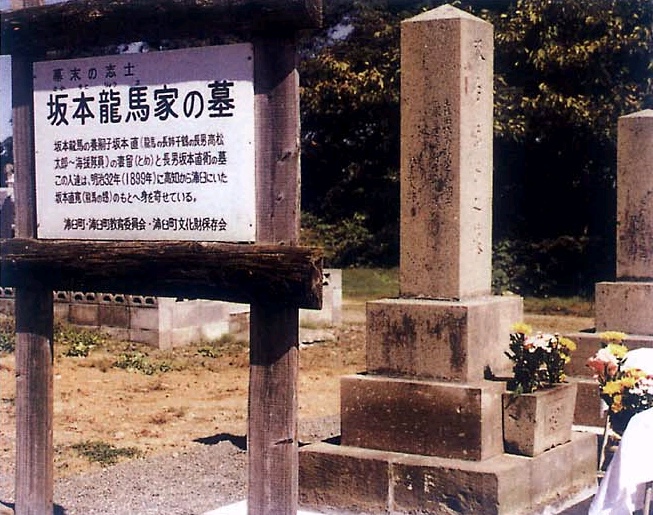 Memorable events in the lives of people who crossed the sea to make their ambitions come true are part of the immigration history of Hokkaido.
In 1897, a group of immigrants comprising 112 families, Hokkosha, who migrated from Kochi Prefecture, settled in Notsukeushi (current Kitami City). They developed the Kitami area in cooperation with Notsukeushi Tonden, who arrived there at the same time. Hokkosha was established by Naohiro Sakamoto. He was a nephew of Ryoma Sakamoto, a hero of the Meiji Restoration, and his purpose was to create an ideal town based on Christian principles.
Naohiro was a son of Gonpei Sakamoto, Ryoma's older brother, and he became a Christian in 1885 while participating in the Freedom and People's Rights Movement. Naohiro took over as the head of the Sakamoto family and probably wanted to fulfill his uncle Ryoma's wishes to develop Hokkaido.
In the same year, a group called Hokkaido Doshikyoikukai established by Masayoshi Oshikawa, a founder of Tohoku Gakuin in Sendai, settled at Engaru, which is located approximately 50 kilometers north of Kitami. Hokkaido Doshikyoikukai tried to create a college town centered around a Christian college. Before Hokkosha and Hokkaido Doshikyoikukai arrived in Hokkaido, another Christian, Benzo Yoda and a group of pioneers named Banseisha had been reclaiming the Tokachi region to the south of Kitami, since 1881.
Takachika Ninomiya, a grandson of Sontoku Ninomiya, also established a development association called Kofukusha in 1897 with the aim of "encouraging good deeds, promoting thrift, and uplifting homes, villages and the nation based on Sontoku's teachings."
All of these different groups of immigrants overcame many hardships and succeeded to proceed with development. They were supported by a strong sense of purpose and solidarity. Many immigrants and leaders among them also served as leaders or activists in the Freedom and People's Rights Movement. These people with their high aspirations added color to Hokkaido history.
Coal mine development promoted inland reclamation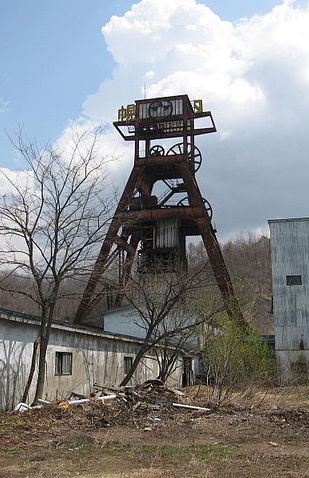 The increase in the number of immigrants during the Hokkaido Government period was due to the establishment of Hokkaido-specific agriculture suited to a cold and snowy region. In order to farm efficiently during the short cultivation period in the northland, an agricultural method, whereby cows and horses pulled western-style farming tools such as plows and harrows to cultivate large areas, had become popular. People tenaciously worked to achieve rice growing. They developed species suited to cold areas and widely adopted a direct sowing method that was an exclusive agricultural method of Hokkaido, and rice paddies steadily expanded.
In inland areas, coal mines were being developed. Coal mine development in Hokkaido went into full swing after Benjamin Lyman, an American engineer invited by the Development Commission, made a survey. After the Horonai coal mine started operations, the Horonai Railway was constructed to as far as Otaru Port to transport coal in 1879.
During the Hokkaido Government period, Hokkaido Colliery and Railway Company (later a.k.a. Hokutan) developed one coal mine after the other in the Sorachi Yubari Coalfield. After the collapse of Hokutan's monopolistic system, major zaibatsu (financial syndicates) including Mitsui and Mitsubishi proactively embarked on coal mine development. Their shares grew to 15 percent of the entire coal output in Japan in 1919, and the population of coal miners reached approximately 35,000. Coal did not only support Hokkaido industries including the railway, vessels, steel, etc., but it heavily influenced people's lifestyle, for example the spread of coal stoves to support life in a cold area and a salary custom called Sekitan Teate (coal allowance) that was only found in Hokkaido.
Coal mines required many miners. Unlike agricultural development, which required prior investment until the reclamation succeeded, coal mines required healthy people. If people were strong, they could immediately earn good money. Therefore many immigrants gathered at coal mines. Immigrants created coal towns like Yubari, Mikasa, Bibai, Akabira, etc. In these towns, a unique culture formed and included workers' bonds called the Tomoko system (a group that provided skill training and mutual aid), Sanjinsai festival, and the concept of Ichizan Ikka (according to which all members who worked together in the same mountain were considered family).
Furthermore, inland development also encouraged the settlement of fisherman from Honshu, who used to come to Hokkaido during the fishing season, and the migration of merchants and manufacturers. Some people who failed in agriculture turned to business as merchants, manufacturers or workers. The migration of these diverse people was one of the factors behind the characteristic Hokkaido culture.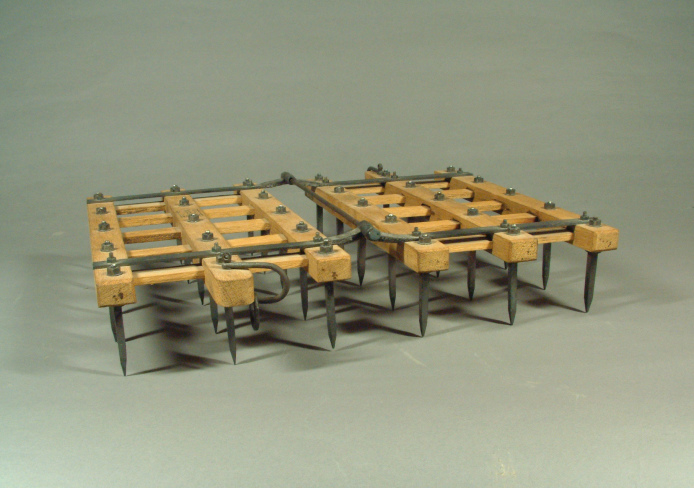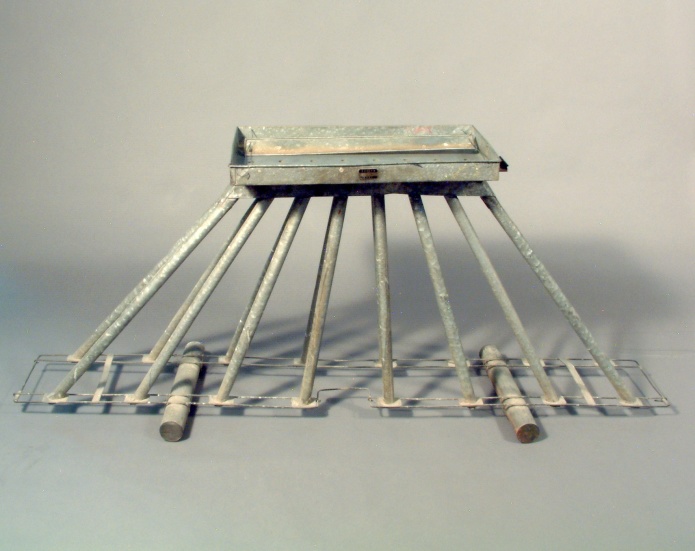 Facilities involved in passing down the history of the coal mining industry in Hokkaido
Sorachi coal mine concierge
Sorachi Coalmine Heritage Management Center
This center possesses documents, publications, photo-books, etc., related to the coal mine heritage in Sorachi and other area of Hokkaido. The center also serves as a concierge, providing information about the coal mine heritages and other regional features, mainly of the Sorachi area, at the counter. Original merchandise including Sorachi Sekitan Karinto (fried dough cookies), guidebooks, etc. are also sold here.
---
Learn about the history of the Bibai Coal Mine
Bibai City Historical Museum
The archives consist of six themes. One of the themes is "Development and history of the coal mine" with exhibits about the history of coal mines in Bibai.
---
Experience the history of Ashibetsu City
Hoshinofurusato Centennial Museum
This museum is situated at a roadside station, "Star Plaza Ashibetsu." Visitors can experience the 100-year history of Ashibetsu City, including the coal mining era. The museum has a video system called "Magic Vision Small Theater," which reproduces the living conditions in coal mine tenements of about 40 years ago, and many items related to coal mines are exhibited.
---
Experience a day in the life of a coal miner
Utashinai City Historical Museum "Yumetsumugi"
Actual mining equipment and nostalgic home items of that time are displayed. There are many attractions including a coal mine theater, where a day in the life of a coal miner of the Taisho era is recreated, and Naruhodo Konai Makkura Taiken Shitsu (a facility with a room providing virtual experience of the darkness in coal pits).
---
The biggest coal mine museum in Japan
Yubari Coal Mine Museum
This unique Yubari museum provides hands-on experience of observing, touching and learning about coal and coal mines. It has many unique exhibits including Makkura Tanken (exploration in darkness) where participants can explore actual coal pits and coal beds, using only a cap lamp.
---
Open-air museum dotting a wide area
Hokkaido Heritage "Colliery related Facilities and Life & Culture in the Sorachi Region "
As the largest center of domestic coal production, the Sorachi region supported the modernization of Japan with 100 coal mines and a population of 830,000 at its peak. Residual facilities related to coal mines in Sorachi were designated as Hokkaido Heritage in 2001, demonstrating the coal production processes as well as the lives of the miners. In addition, many lifestyle and cultural traditions that started in the coal mining period are still relevant today, and include the Hokkai-bon-odori dance that originated in Mikasa.