Hokkaido's History, Culture and Nature
Imagination Inspired by the Land – Literature
Many writers with connections to Hokkaido have created numerous works. After the Meiji era, works set in Hokkaido were mainly written by authors who had made a trip to Hokkaido from Honshu (the main island of Japan) or had temporarily lived in Hokkaido. The main works include Tokkankiko and Yukifunpun (Snowflakes) written by Rohan Koda, Sorachigawa no Kishibe (On the banks of the Sorachi River) written by Doppo Kunikida and Horo (Wandering) written by Homei Iwano. Takuboku Ishikawa also wrote great poems about Hokkaido when he lived in Otaru and Hakodate, respectively, for short periods of time. Hokkaido literature began to flourish.
Writers with unique voices
Takeo Arishima is a very important person who is known as the father of Hokkaido Literature. He created the first literary work inspired by Hokkaido culture. His works, including Kain no Matsuei (Descendants of Cain), Umareizuru Nayami (The Anguish of Creation) and Seiza (The constellation), are all set in Hokkaido, and depict the daily activities of people struggling against the power of nature over half a century. His works had a strong influence on later works, including Kanikosen (Crab Cannery Ship) by Takiji Kobayashi, Noborigama (Climbing Kiln) by Sakae Kubo, Tsuchi to Hito by Miyoji Hayakawa, Ishikarigawa (The Ishikari River) by Mutsuo Honjo and Tobu Sori (The Flying Sled) by Hideo Oguma. These are known to have their roots in Kain no Matsuei and other works.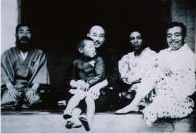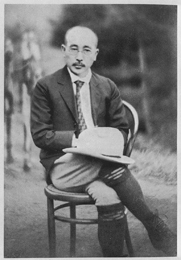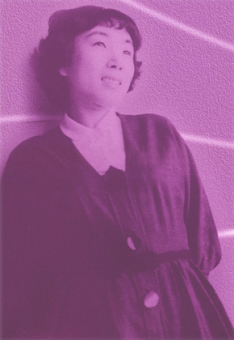 Tama Morita and Shizu Shiraki were classmates at Sapporo Girls' High School. Tama Morita, who was called a modern Sei Shonagon, a poet and essayist of the mid-Heian period , was the first female Hokkaido writer. Shizu Shiraki was called a reincarnation of Ichiyo Higuchi, a female novelist and poet of the Meiji era. Their works were highly regarded by the Taisho Era literary world.
In the early Showa period, the so-called "Northern Lyricism" was introduced by a poetry collection, Yuki Akari no Michi, (Snow Light Path) written by Sei Ito. He continued to create works about the warped minds of intelligentsia living in urban areas and used a quite different style as that found in Arishima's works.
In 1956, Banka (Elegy) by Yasuko Harada became a huge bestseller, and played a big role to attract visitors to Hokkaido as a social phenomenon. Eight years after this social phenomenon, Hyoten (Freezing Point) written by Ayako Miura won the Asahi Newspaper 10 million yen prize for a novel, and also became a bestseller. In the Tanka poetry world, Fumiko Nakajo, who died very young at the age of 31, is famous. One of her works, Chibusa Soshitsu (The Loss of Breasts), became a bestseller after the war.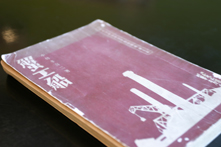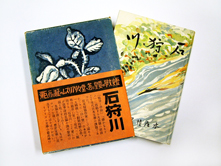 Junichi Watanabe published Shinzo Ishoku (Novel, Heart Transplant) as his debut novel. His novels based on the theme of love, including Keshin, Shitsurakuen (A Lost Paradise) and Ai no Rukeichi (Love Never to End), attracted a wide range of readers. Yoshio Aramaki is one of the rare SF writers from Hokkaido. One of his novels, Konpeki no Kantai (Deep Blue Fleet), became a big hit.
Works including a compassionate historical story by Mari Ueza, a police story by Sasaki Jo, a love story by Shizuko Todo, a detective story by Naomi Azuma and a suspense story by Sho Narumi, have all gained popularity among young people. Works of Yasushi Sato who died very young have been reevaluated and some have been turned into movies. Shino Sakuragi, who won the Naoki Prize for her story "Hotel Royal," has become popular more recently.
Major literature museums in Hokkaido
Hokkaido Museum of Literature
The museum exhibits literary documents about literary figures who come from or are deeply connected with Hokkaido.
---
Hakodate City Museum of Literature
The museum exhibits documents of writers with connections to Hakodate, including Takuboku Ishikawa.
---
Otaru Literary Museum
At this museum, works and documents of haiku poets, waka poets, other poets and novelists who had connections with Otaru, including Takiji Kobayashi and Sei Ito are exhibited and stored.
---
Arishima Takeo Memorial Museum
The museum showcases the history of the farm that Arishima owned, his literary works and his lifetime.
---
Watanabe Junichi Museum of Literature
The museum showcases various items including handwritten manuscripts and photographs to introduce Watanabe's literature.
---
Miura Ayako Literature Museum
The museum was built with donation by fans across Japan. Visitors can learn about creative activities, literary works and the history of the author.
---
Inoue Yasushi Memorial Museum
At the memorial museum, Inoue's handwritten manuscripts, literary works and handwritten notebooks containing gathered information related to his works, as well as works of artists associated with him are exhibited.