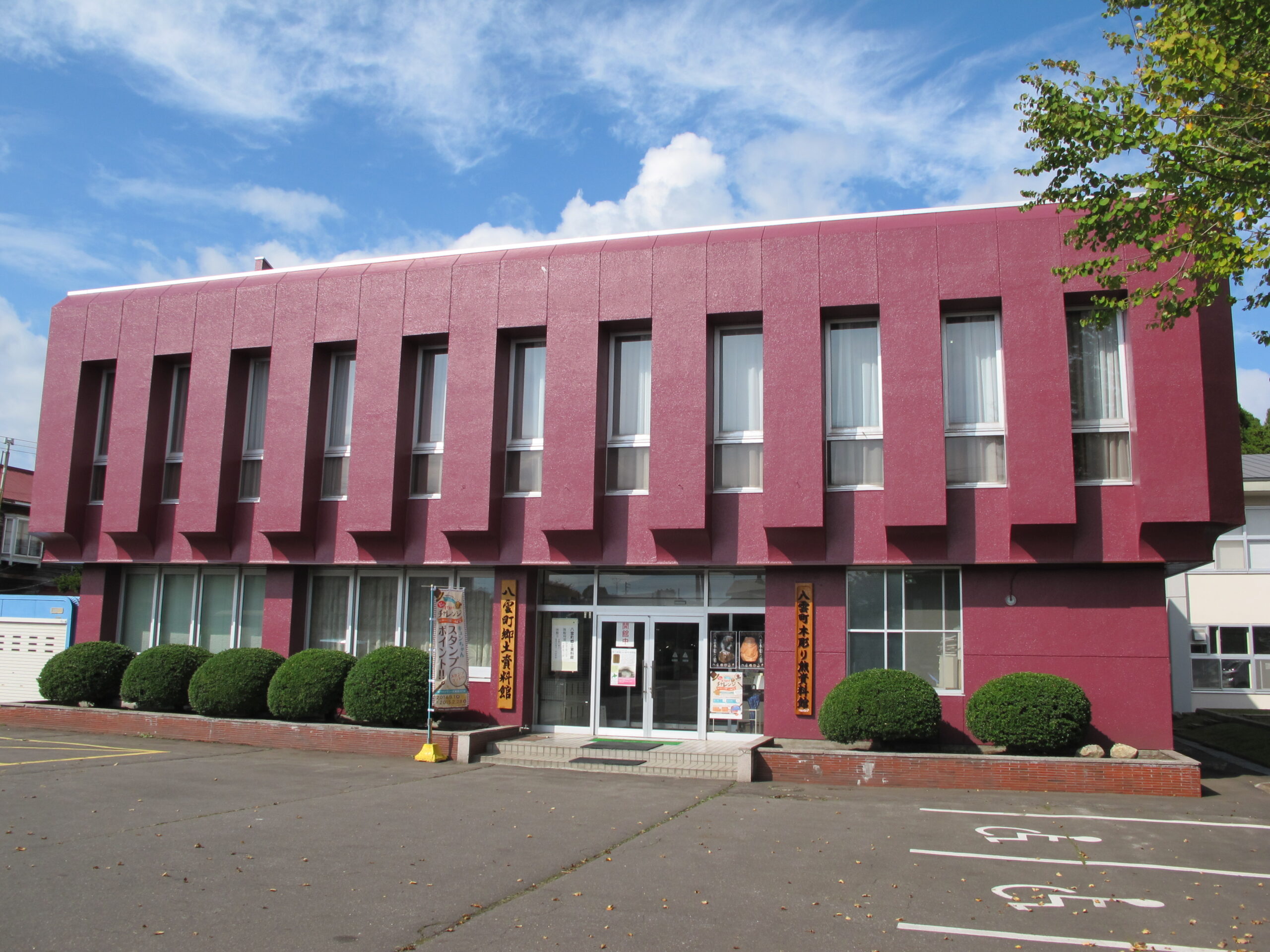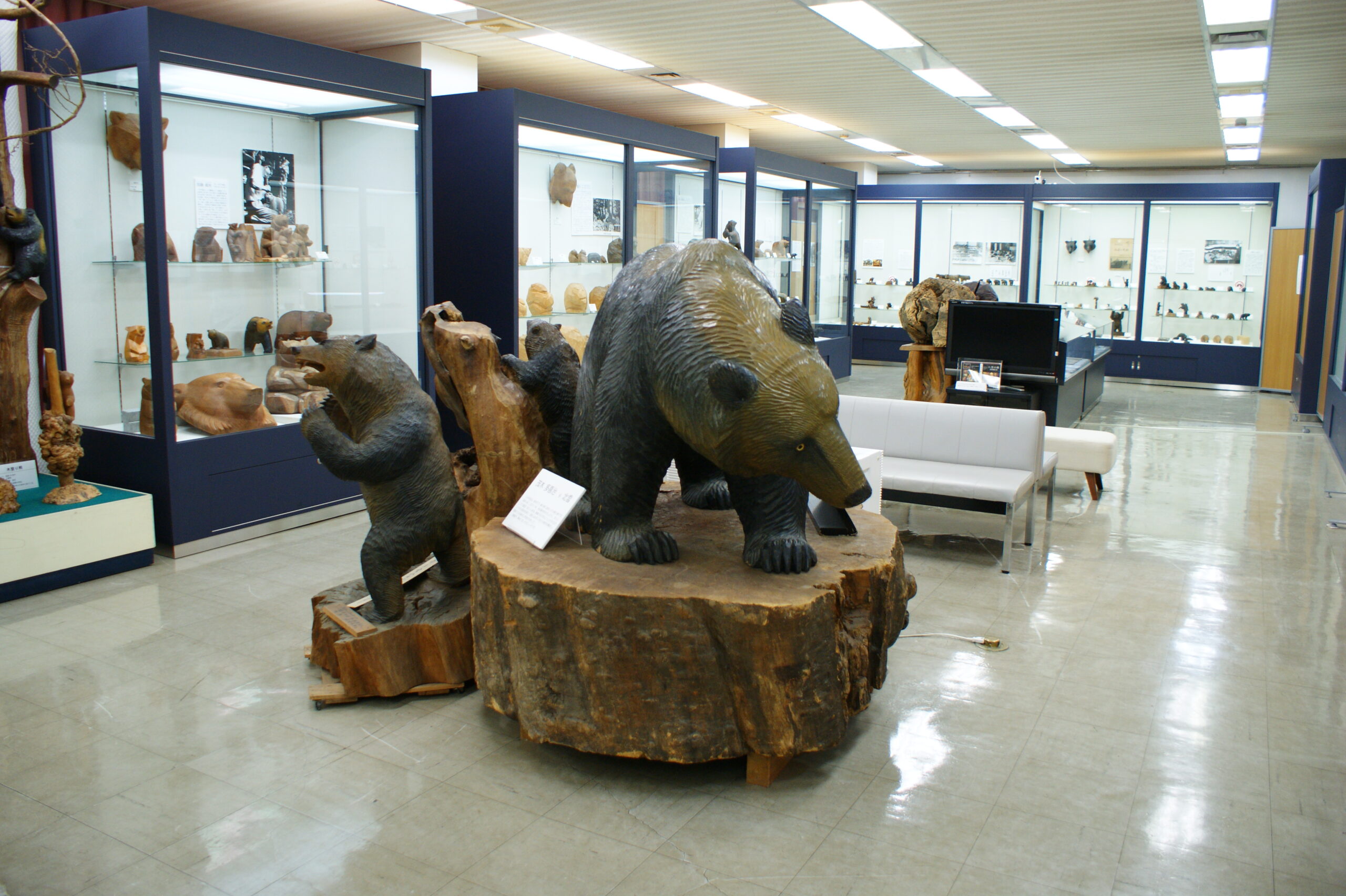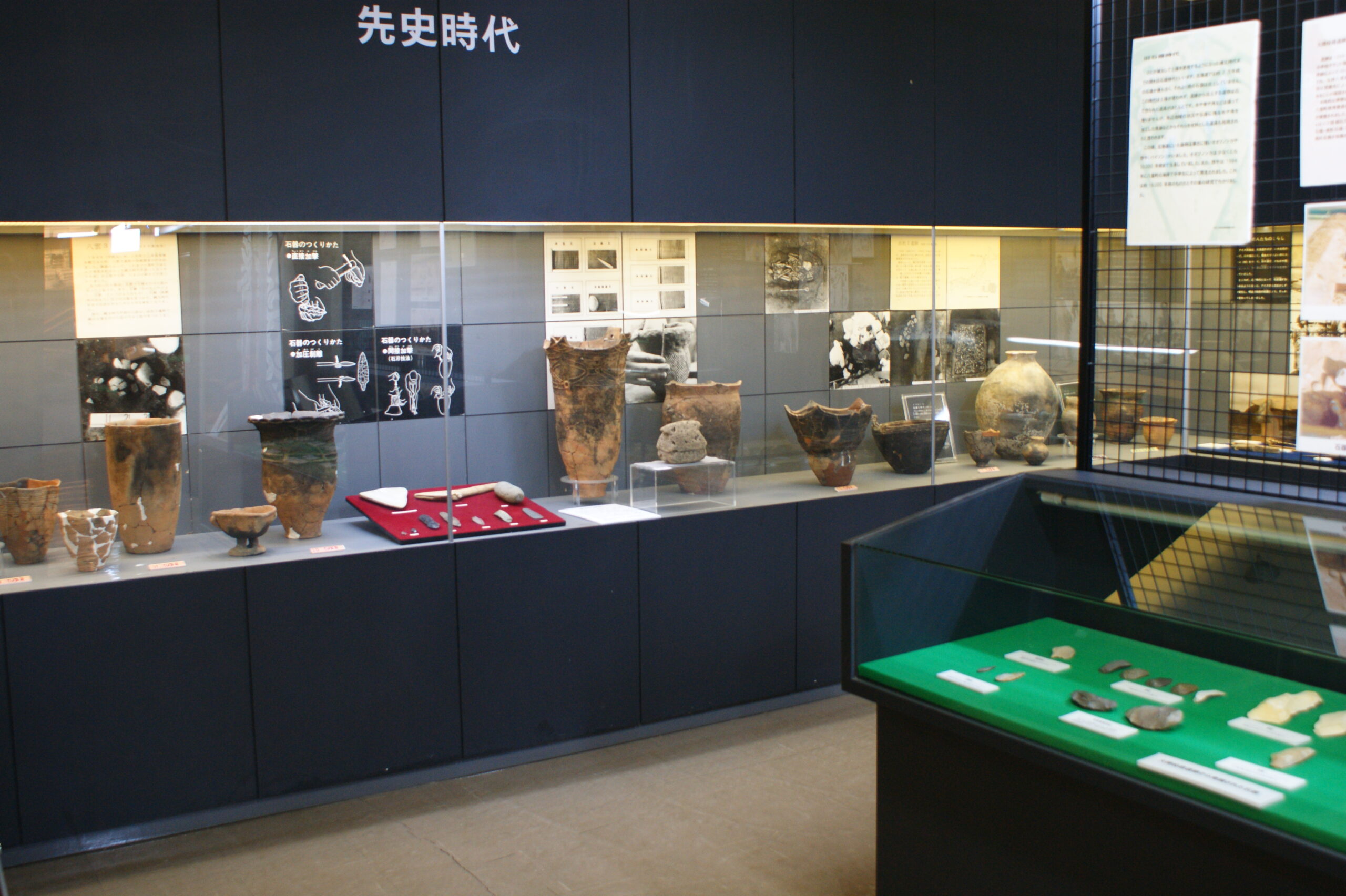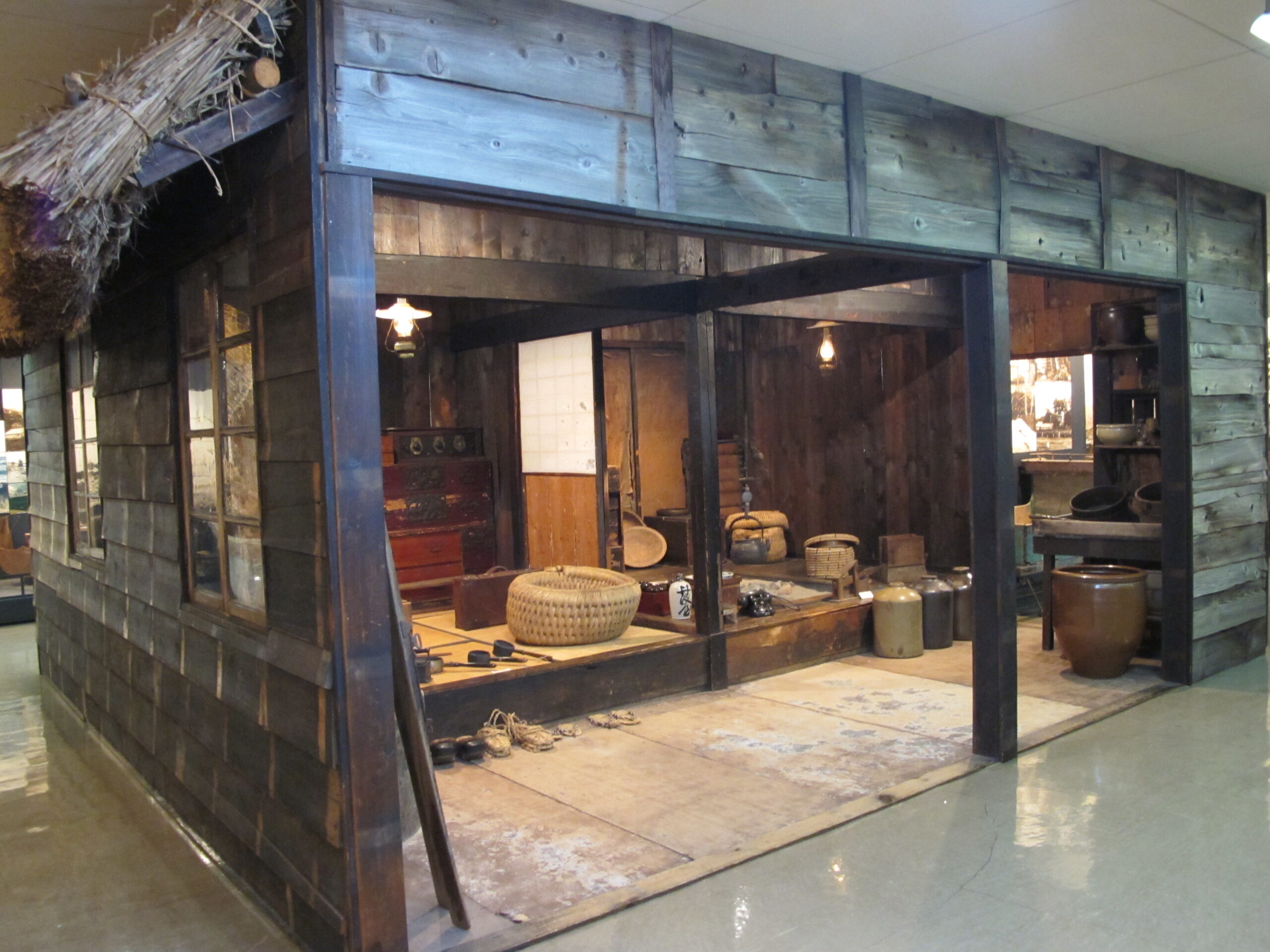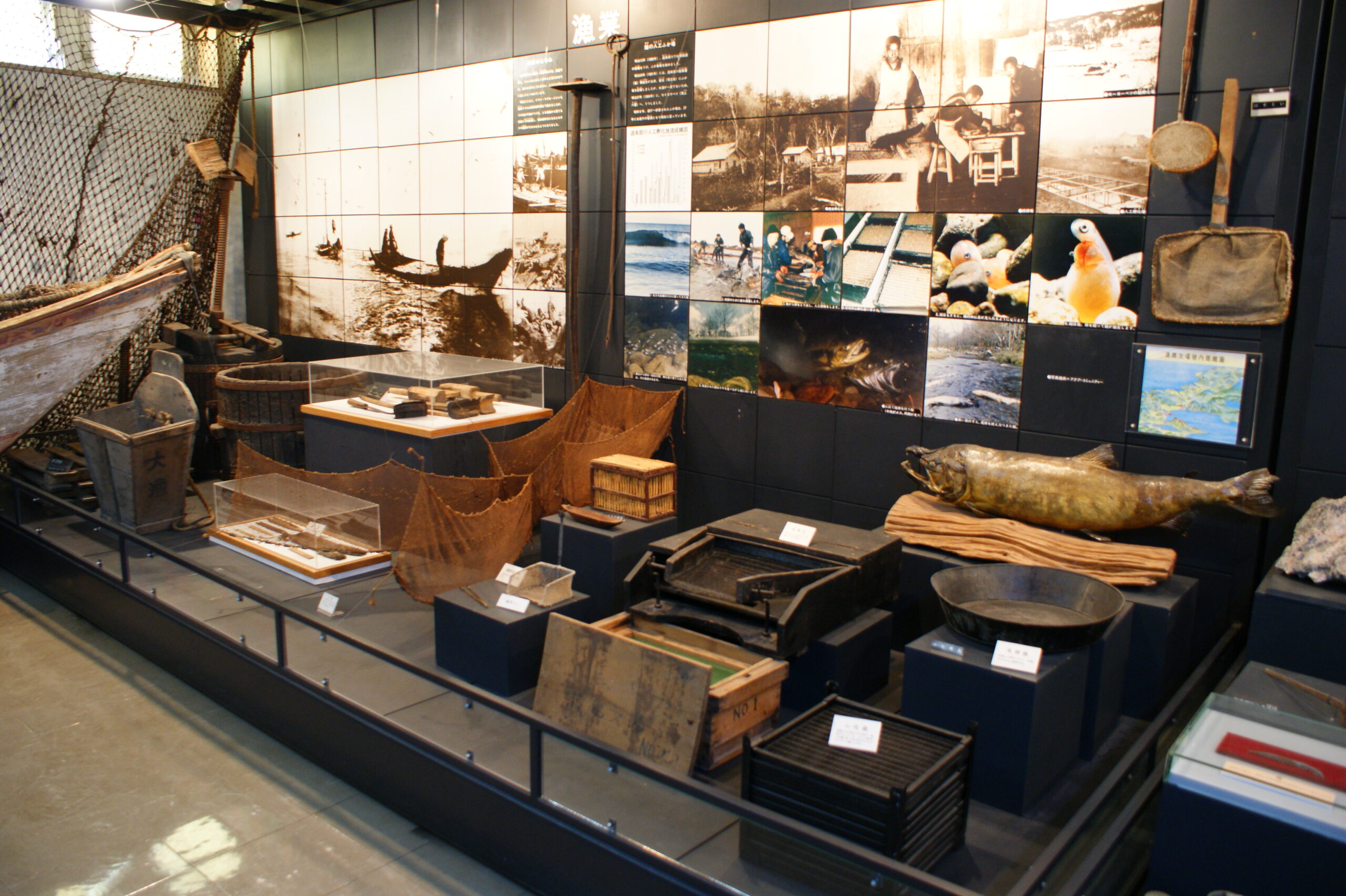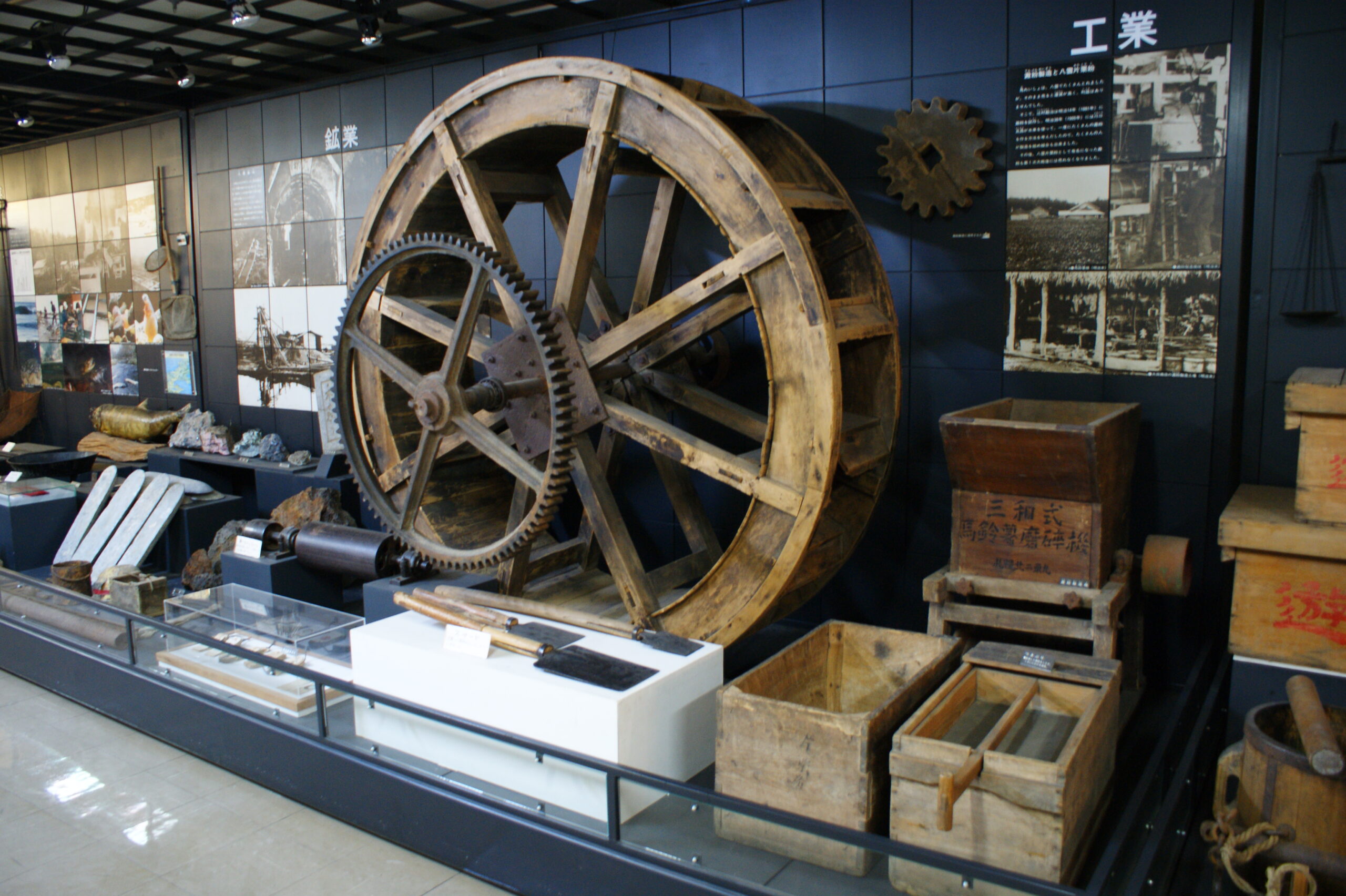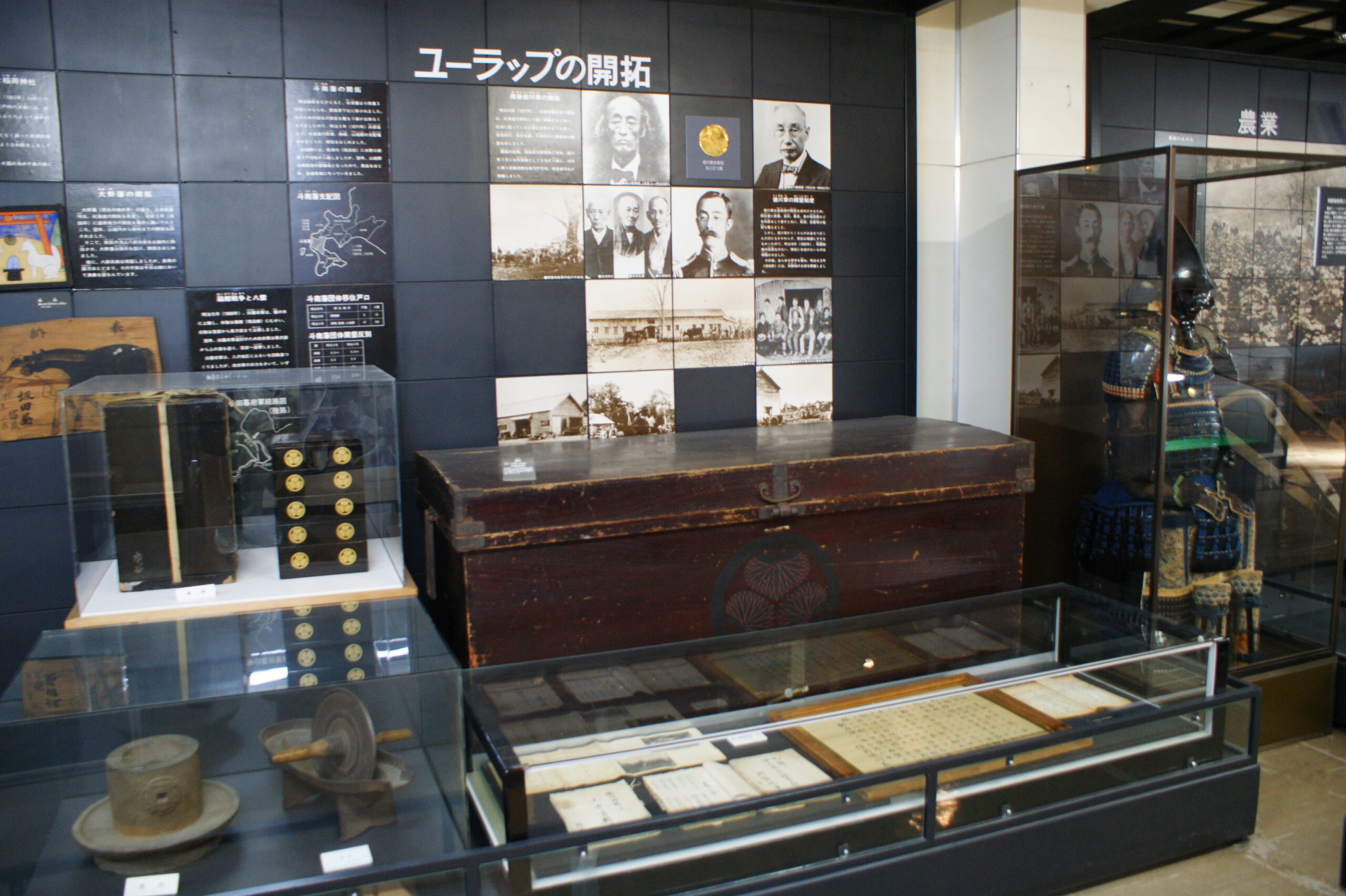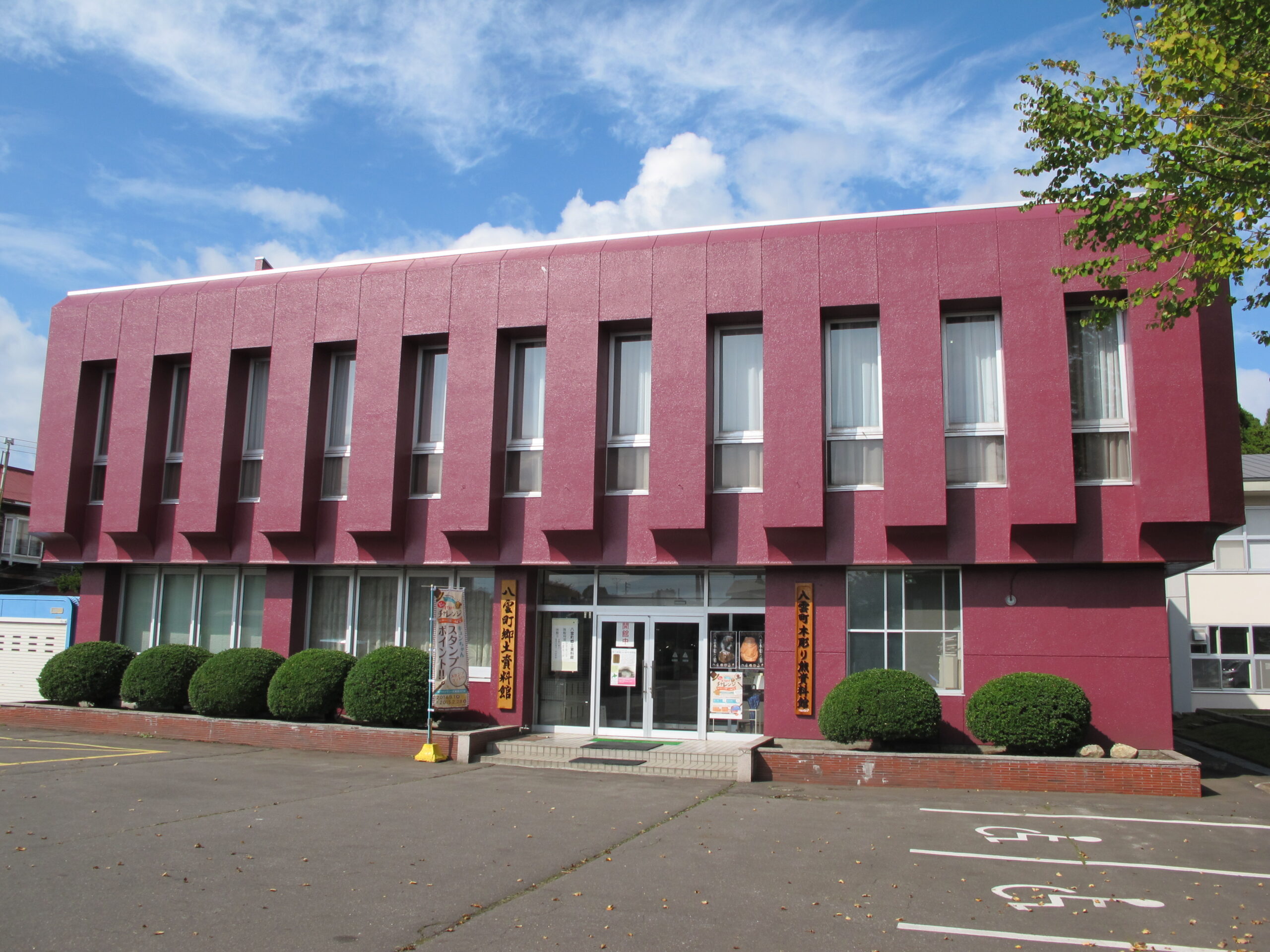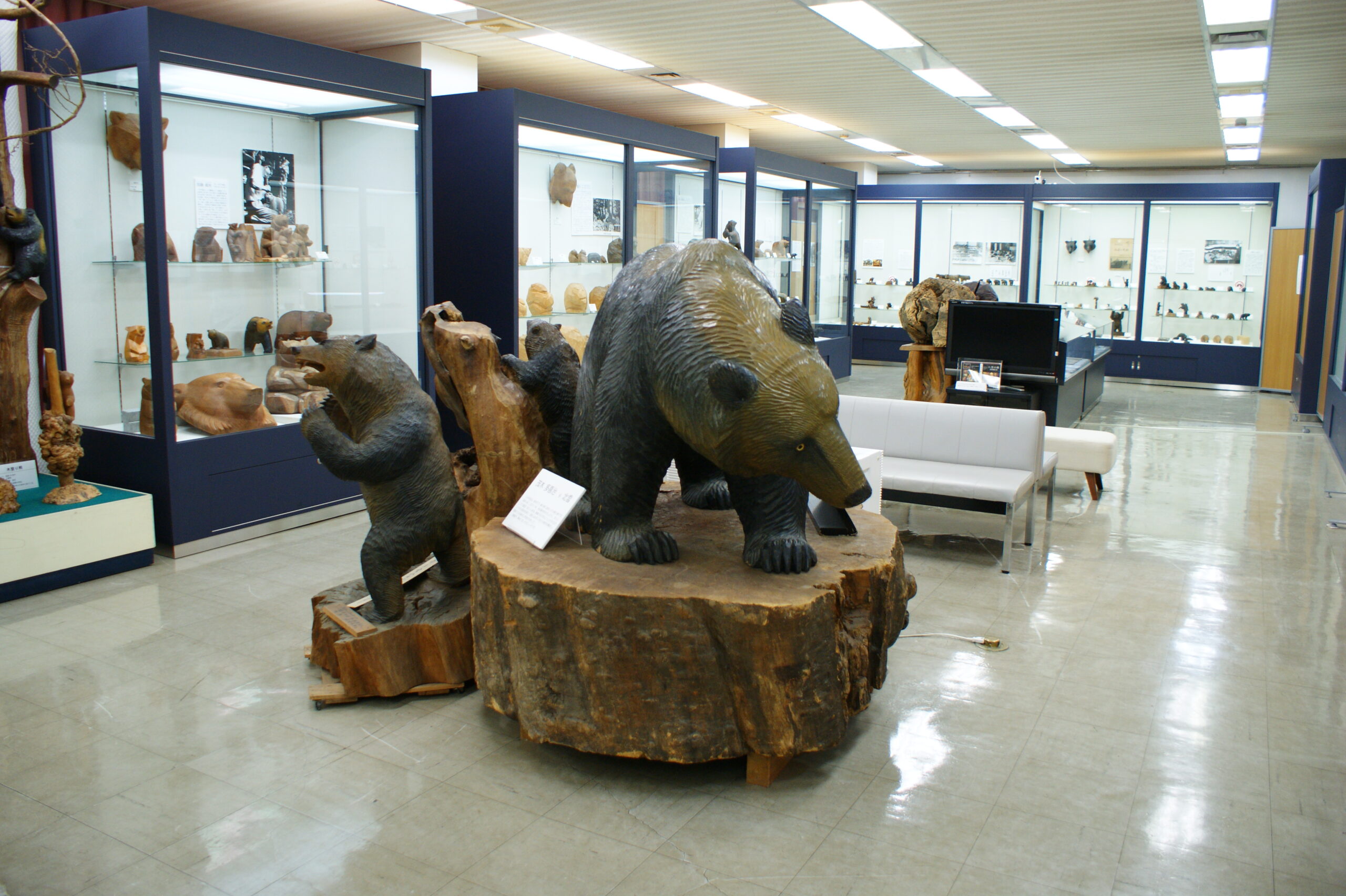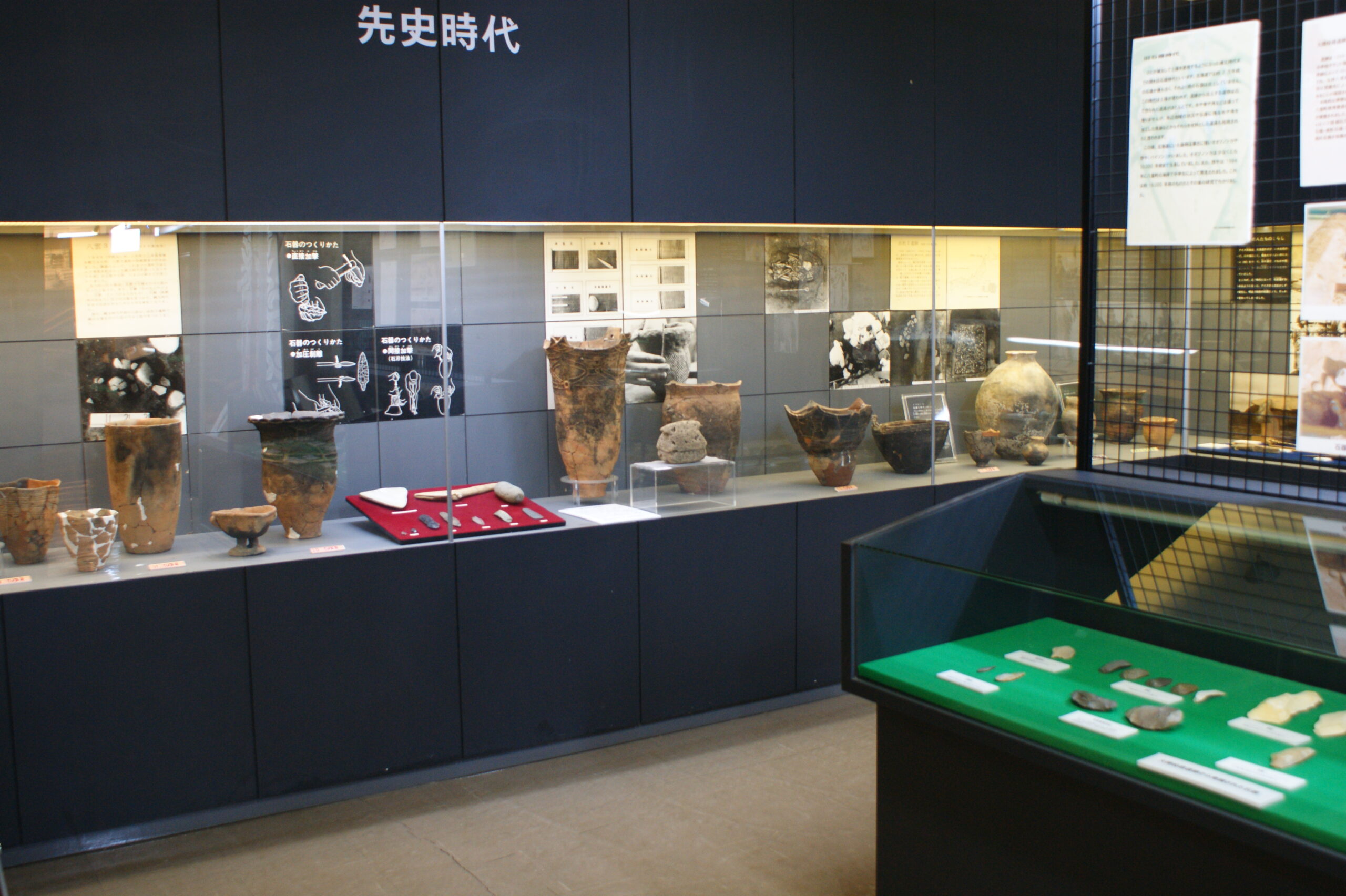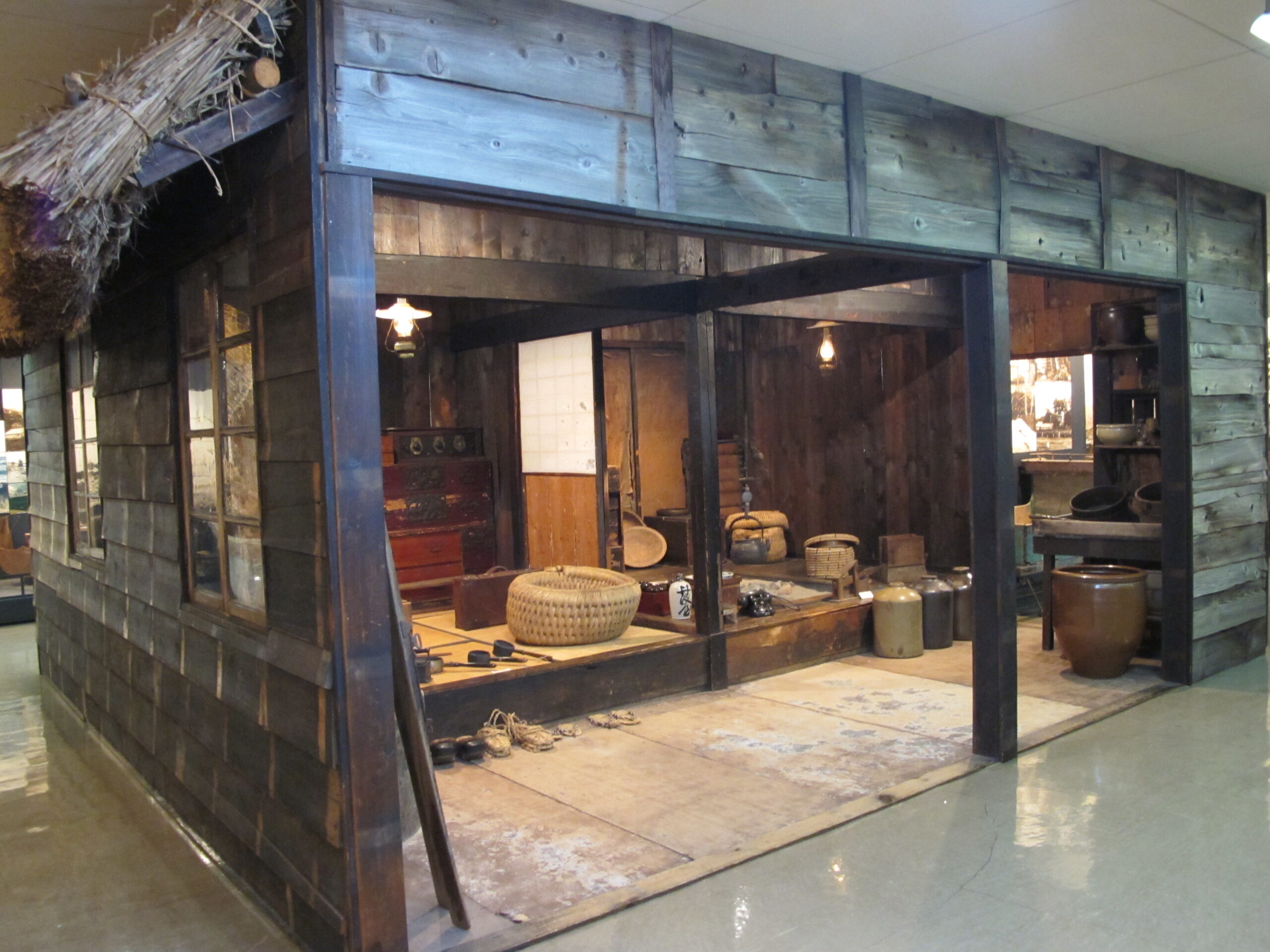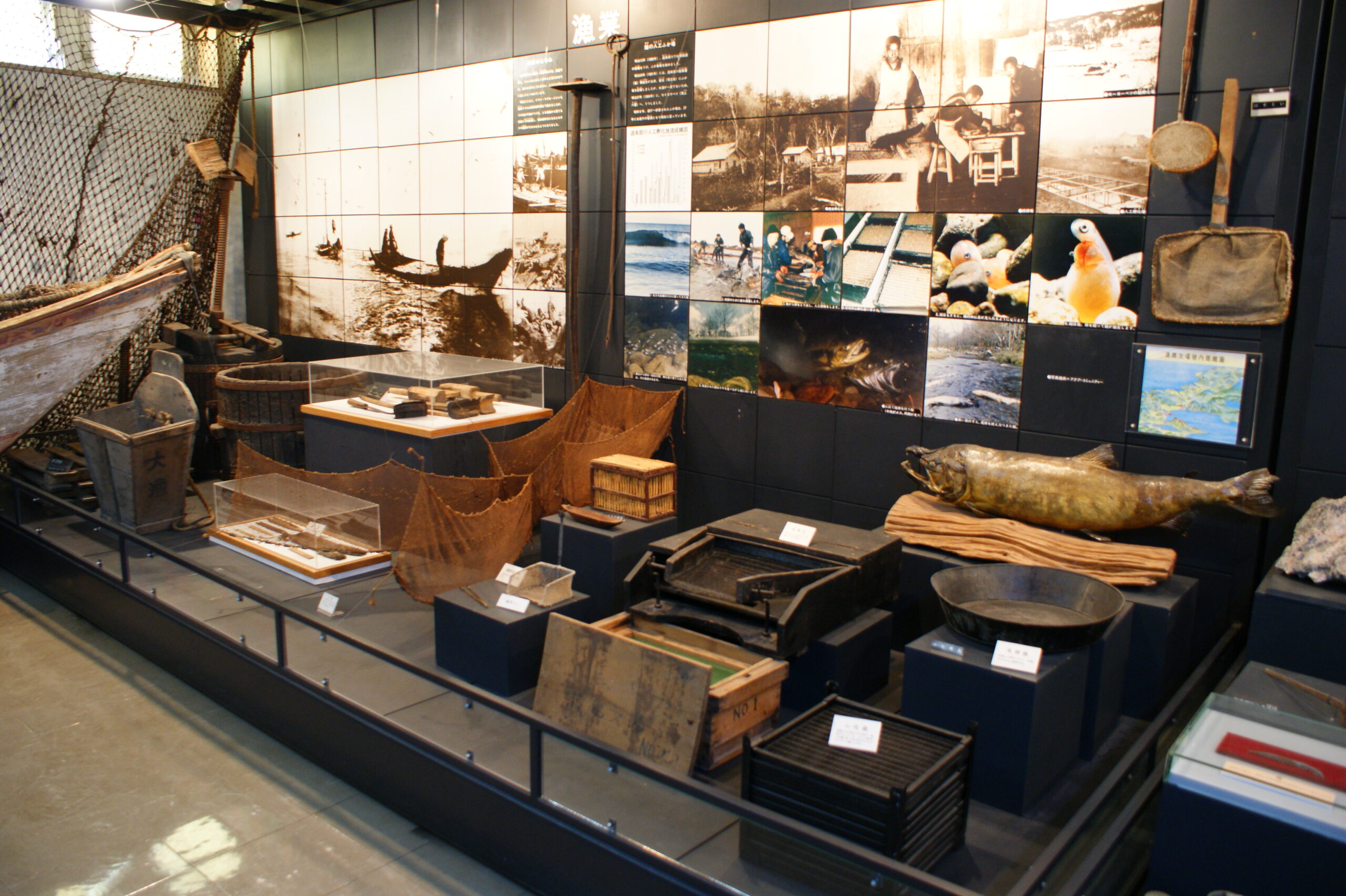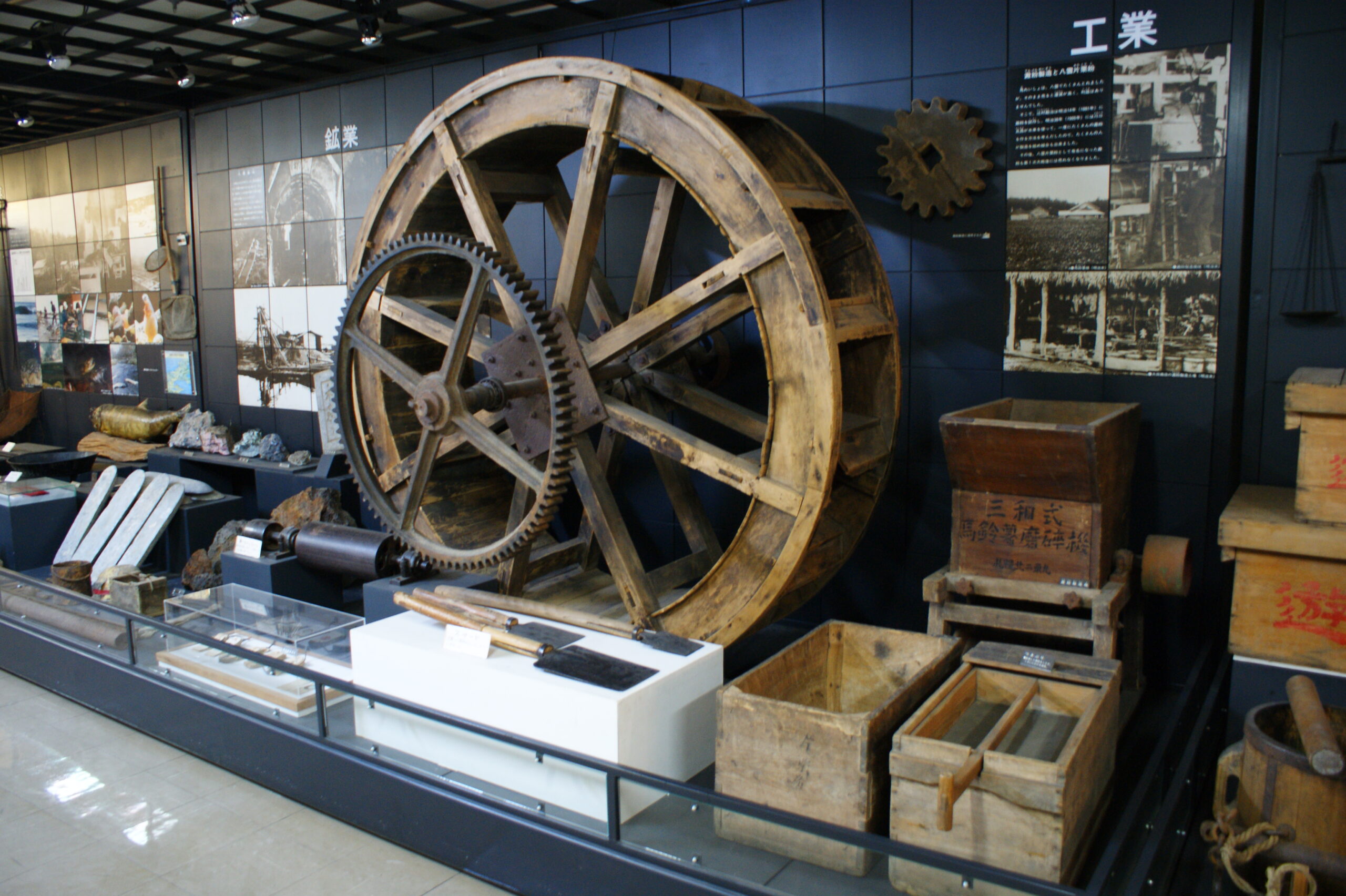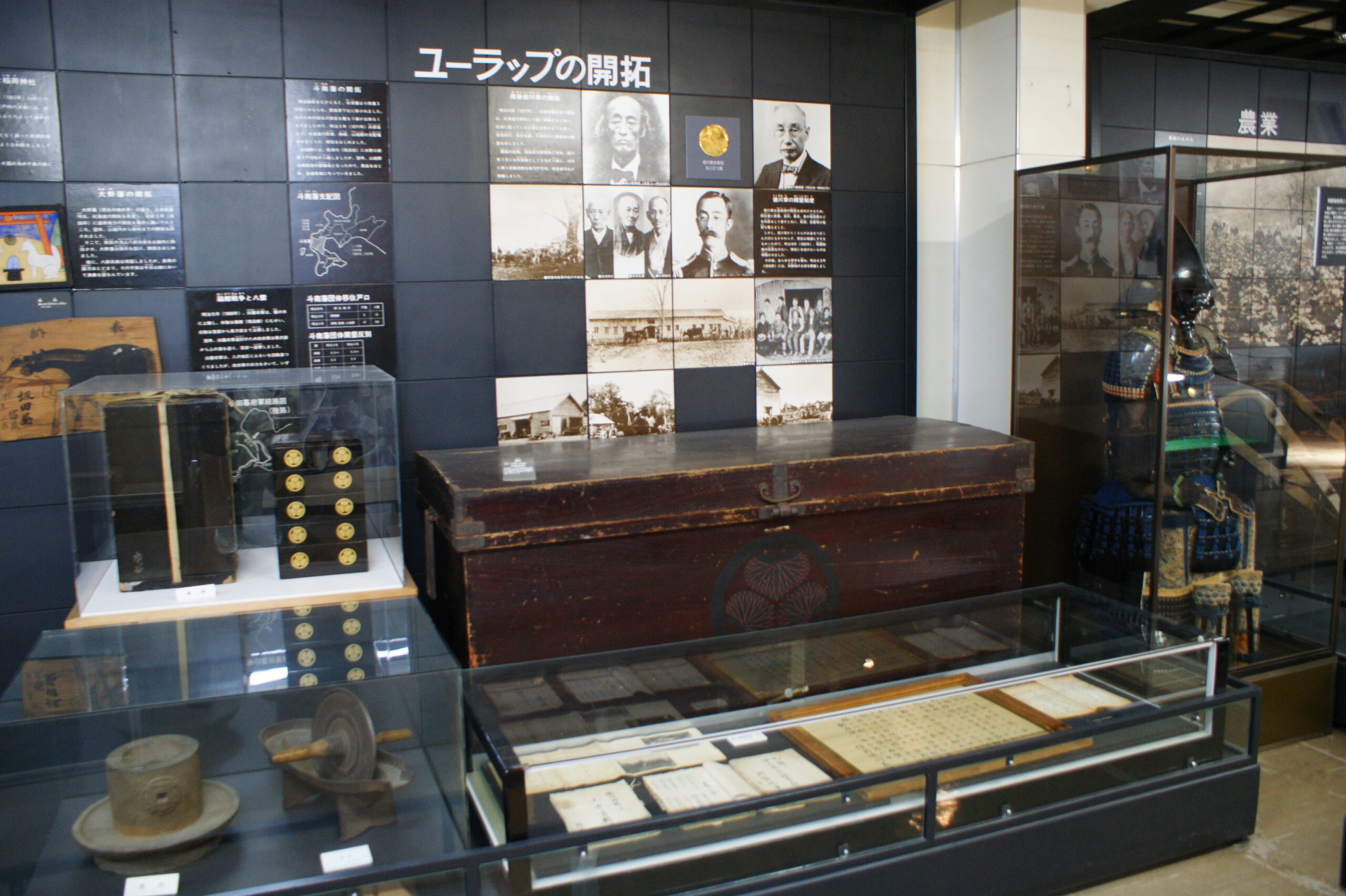 The Yakumo Town Museum features the history, culture, and nature of the town's Yakumo area, and the Bear Woodcarving Museum showcases carved wooden bears. These museums share an entrance and are connected to each other with a corridor.
The Yakumo Town Museum covers three major themes: history and natural features, land reclamation and people's lives, and industry. Its exhibits center on materials about land reclamation by the Owari Tokugawa family in Yurappu, currently Yakumo Town. They include Yakumo-style ceramics fired around 1907 and mining materials dating from 1862 with which the American mining engineers William Blake and Raphael Pumpelly introduced a way of using gunpowder to blast rock for the first time in Japan.
With Yakumo known as the birthplace of carved wooden bears in Hokkaido, the Bear Woodcarving Museum displays various such bears from past to present, including the first carved wooden bear in Hokkaido and a Swiss carved wooden bear on which the first one in Hokkaido was modeled. Exhibits of carved wooden bears from across Hokkaido, and not just from Yakumo, enable visitors to gain an extensive understanding of such bears.
Facility information
Address

Suehiro-cho 154, Yakumo-cho, Futami-gun, Hokkaido

Phone

0137‐63‐3131

Hours

9:00 – 16:30

Closed

Mondays, national holidays, and the year-end and New Year's holidays (December 29 – January 5)

Admission

Free of charge

Parking

Available

Official website
Wheelchair accessibility

| Parking | Accessible restroom | Slopes | Nursing room | Wheelchairs available upon request |
| --- | --- | --- | --- | --- |
| Available | Unavailable | Available | Unavailable | Unavailable |

Supplementary information

Wheelchair users are kindly asked to enter the facilities via the community center, which is connected to the facilities with a corridor.